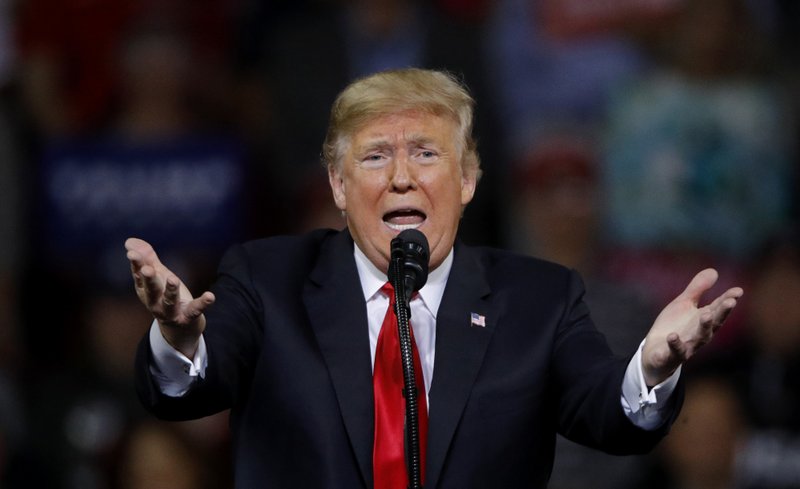 Donald Trump is suing the Jan. 6 select committee and the National Archives to block the release of his White House's records related to the Capitol attack.
The former president's lawyers filed the 26-page suit in D.C. district court on Monday, declaring the committee's investigation "a vexatious, illegal fishing expedition." It names the Jan. 6 panel's chair, Rep. Bennie Thompson (D-Miss.), and the national archivist, David Ferriero, along with the committee and the archives themselves.
Trump's legal team contends that the Jan. 6 panel's push for voluminous records from his administration — such as his internal communications with lawyers, campaign operatives and senior officials — would shatter the notion of executive privilege. In their suit, Trump's lawyers ask a federal judge to invalidate the entire request from the select committee, to block the Archives from turning over any materials to Congress in response to the request, and to specifically block the Archives from turning over any documents that Trump says are covered by executive privilege.
Trump's team is also asking for the court to have the Archives first identify all documents from Trump's White House that could be responsive to the request, then let Trump's lawyers fully review them before sharing them with Congress. That process could take years.
The lawsuit kicks off a complex, high-stakes legal fight over congressional investigations and executive privilege. In the Nixon era, the Supreme Court acknowledged that former presidents may have an interest in shielding documents from public view. But this is the first public legal dispute between a current president and his predecessor over whether to assert executive privilege.
Click here to read more.
Source: Politico