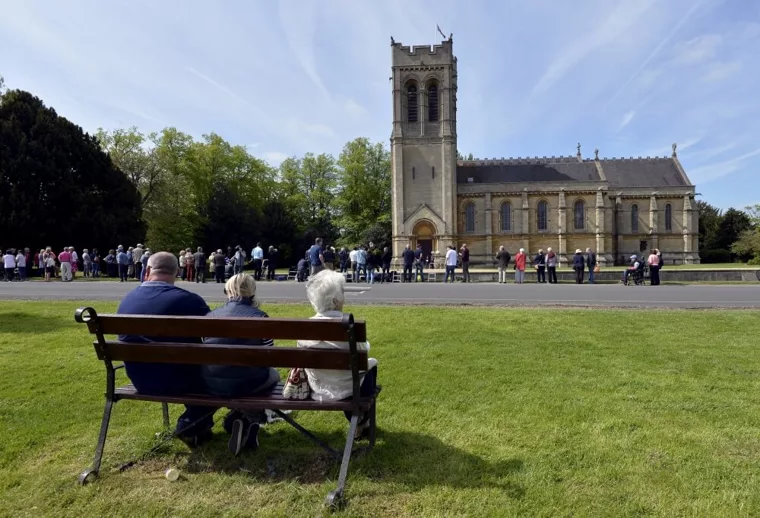 There are suggestions that hundreds of Anglican churches could face closure by 2026 as part of proposed plans by the Church of England.
A report by the Church Commissioners, who manage the Church's investments, shows up to 368 church buildings could be at risk within the next two to five years.
This figure comes from a diocesan survey which asked for estimates on the number of closures a diocese might bring forward in a two to five year period. It found that 12 dioceses were considering up to five closures, nine were planning between six and 12 closures, and five were planning up to 40 within the next two to five years.
The Church has stated that this figure comes by aggregating a "worst case scenario based on the indications we were given" in the survey.
"There are concerns that increasing financial and demographic pressures might make it more likely that more closures will be necessary," it states, however "closure is a slow process, and it is often the case that dioceses do not bring forward as many as planned."
The Church's administrating body has cited a decline in church attendance, a shortage of clergy and the impact of the pandemic as key factors for potential closures.
The UK has approximately 40,000 churches, some 16,000 of which are Anglican.
Prior to the coronavirus crisis the Church of England closed an average of 20-25 churches every year.
The report suggests speeding up the process for closures by reducing consultations, appeals and the input from heritage bodies.
The consultation document reads: "What is needed are faster processes which would allow for an increase in closures over time to be managed in a sensible way."
The National Churches Trust says the consultation process is vital.
Click here to read more.
Source: Premier Christian