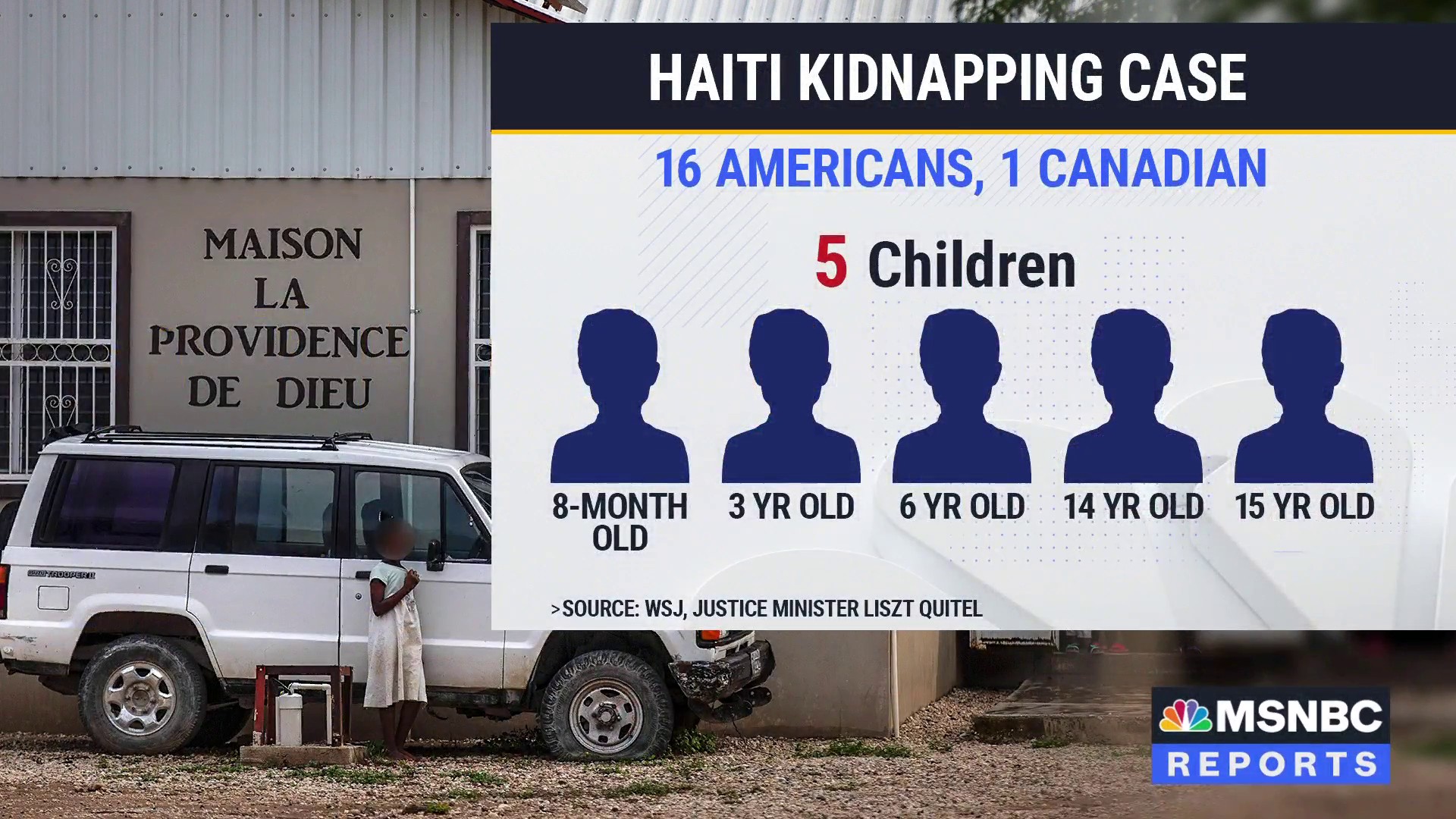 Authorities in Haiti have now identified the group responsible for kidnapping 17 Christian missionaries in the Caribbean last Saturday.
Haitian police inspector Frantz Champagne told the Associated Press that the 400 Mawazoo gang is behind the abduction of the 17 missionaries (16 Americans and 1 Canadian) from the Ohio-based Christian Aid Ministries.
"The group of sixteen U.S citizens and one Canadian citizen includes five men, seven women, and five children," Christian Aid Ministries said in a Sunday statement. "Join us in praying for those who are being held hostage, the kidnappers, and the families, friends, and churches of those affected."
Click here to read more.
SOURCE: Christian Headlines, Milton Quintanilla