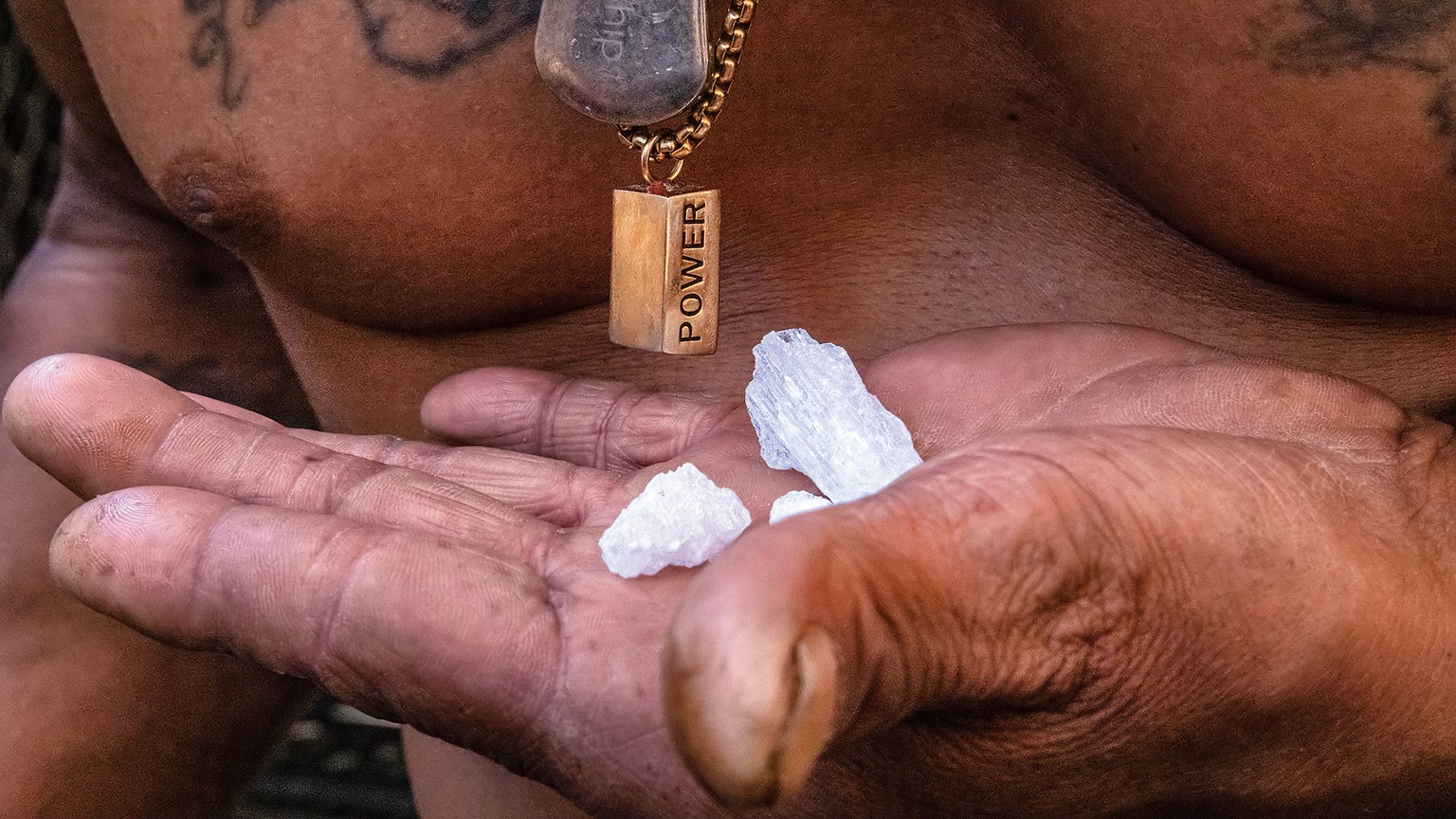 In the fall of 2006, law enforcement on the southwest border of the United States seized some crystal methamphetamine. In due course, a five-gram sample of that seizure landed on the desk of a 31-year-old chemist named Joe Bozenko, at the Drug Enforcement Administration lab outside Washington, D.C.
Organic chemistry can be endlessly manipulated, with compounds that, like Lego bricks, can be used to build almost anything. The field seems to breed folks whose every waking minute is spent puzzling over chemical reactions. Bozenko, a garrulous man with a wide smile, worked in the DEA lab during the day and taught chemistry at a local university in the evenings. "Chemist by day, chemist by night," his Twitter bio once read.
Bozenko had joined the DEA seven years earlier, just as the global underworld was veering toward synthetic drugs and away from their plant-based cousins. Bozenko's job was to understand the thinking of black-market chemists, samples of whose work were regularly plopped on his desk. He analyzed what they produced and worked out how they did it. In time, Bozenko began traveling abroad to clandestine labs after they'd been seized. His first foreign assignment was at a lab that had made the stimulant MDMA in Jakarta, Indonesia. He saw the world through the protective goggles of a hazmat suit, sifting through the remains of illegal labs in three dozen countries.
Meth was the drug that Bozenko analyzed most in the early years of his job. Large quantities of it were coming up out of Mexico, where traffickers had industrialized production, and into the American Southwest. All of the stuff Bozenko analyzed was made from ephedrine, a natural substance commonly found in decongestants and derived from the ephedra plant, which was used for millennia as a stimulant and an anti-asthmatic. A Japanese researcher had first altered the ephedrine molecule to synthesize crystal methamphetamine in 1919. During World War II, it was marketed in Japan as hiropon, a word that combines the Japanese terms for "fatigue" and "fly away." Hiropon was given to Japanese soldiers to increase alertness.
In the early 1980s, the ephedrine method for making meth was rediscovered by the American criminal world. Ephedrine was the active ingredient in the over-the-counter decongestant Sudafed, and a long boom in meth supply followed. But the sample that arrived on Bozenko's desk that day in 2006 was not made from ephedrine, which was growing harder to come by as both the U.S. and Mexico clamped down on it.
There was another way to make methamphetamine. Before the ephedrine method had been rediscovered, this other method had been used by the Hell's Angels and other biker gangs, which had dominated a much smaller meth trade into the '80s. Its essential chemical was a clear liquid called phenyl-2-propanone—P2P. Many combinations of chemicals could be used to make P2P. Most of these chemicals were legal, cheap, and toxic: cyanide, lye, mercury, sulfuric acid, hydrochloric acid, nitrostyrene. The P2P process of making meth was complicated and volatile. The bikers' cooking method gave off a smell so rank that it could only be done in rural or desert outposts, and the market for their product was limited.