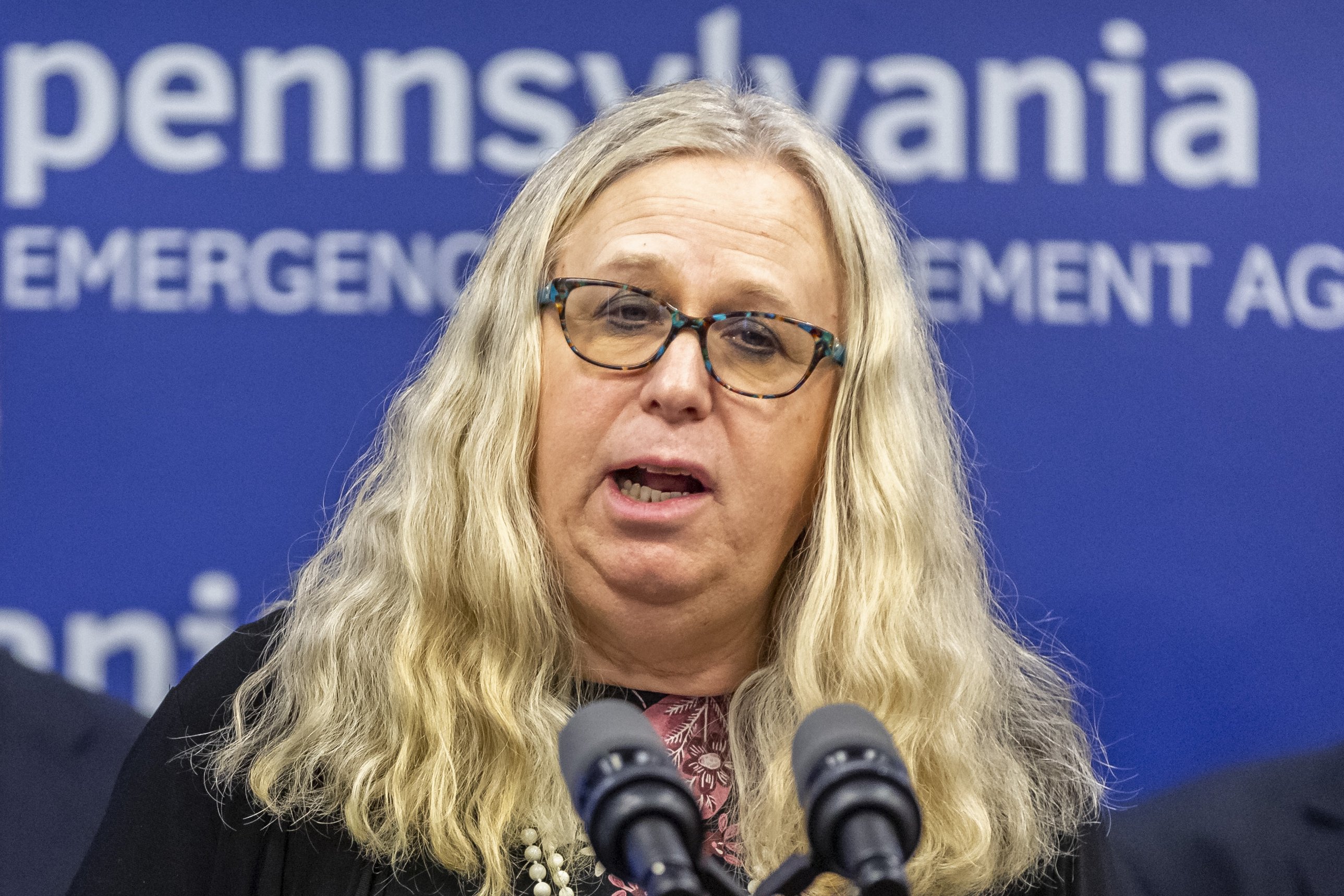 WASHINGTON – A senior Biden health appointee who made history when she became the nation's highest-ranking openly transgender official is also set to become its first openly transgender four-star officer, the administration announced on Tuesday.
Rachel Levine, the U.S. assistant secretary for health, will be sworn in Tuesday as an admiral of the U.S. Public Health Service Commissioned Corps, a 6,000-person force that responds to health crises on behalf of the federal government, including administering coronavirus vaccines and delivering care after hurricanes. Levine is also the organization's first-ever female four-star admiral.
In an interview, Levine stressed that her new position as an admiral was "not just symbolic," and that she would take a leadership role in shaping the public health corps' priorities. "I'm doing this because of my dedication to service . . . [and] with the utmost respect and honor for the uniform that I will be wearing," Levine said, adding she would begin wearing the group's blue uniform immediately.
The public health service is one of the nation's eight uniformed services, although it is distinct from the six military services – including the Navy, Army and Air Force – by explicitly focusing on medical issues. The National Oceanic and Atmospheric Administration Commissioned Officer Corps, whose officers command vehicles that probe hurricanes and map the seafloor, is also a uniformed service.
The 63-year-old Levine, who was previously Pennsylvania's health secretary and had not served in the commissioned corps, is now set to take a more prominent role in the service's operations. She will be the sixth four-star admiral in the corps' history, according to the Department of Health and Human Services.
Political appointees are regularly tapped for senior roles in the corps. Brett Giroir, Levine's predecessor during the Trump administration, was sworn in as an admiral after his 2018 Senate confirmation. Vivek H. Murthy, the nation's surgeon general, also serves as a vice admiral.
Click here to read more.
Source: The Washington Post