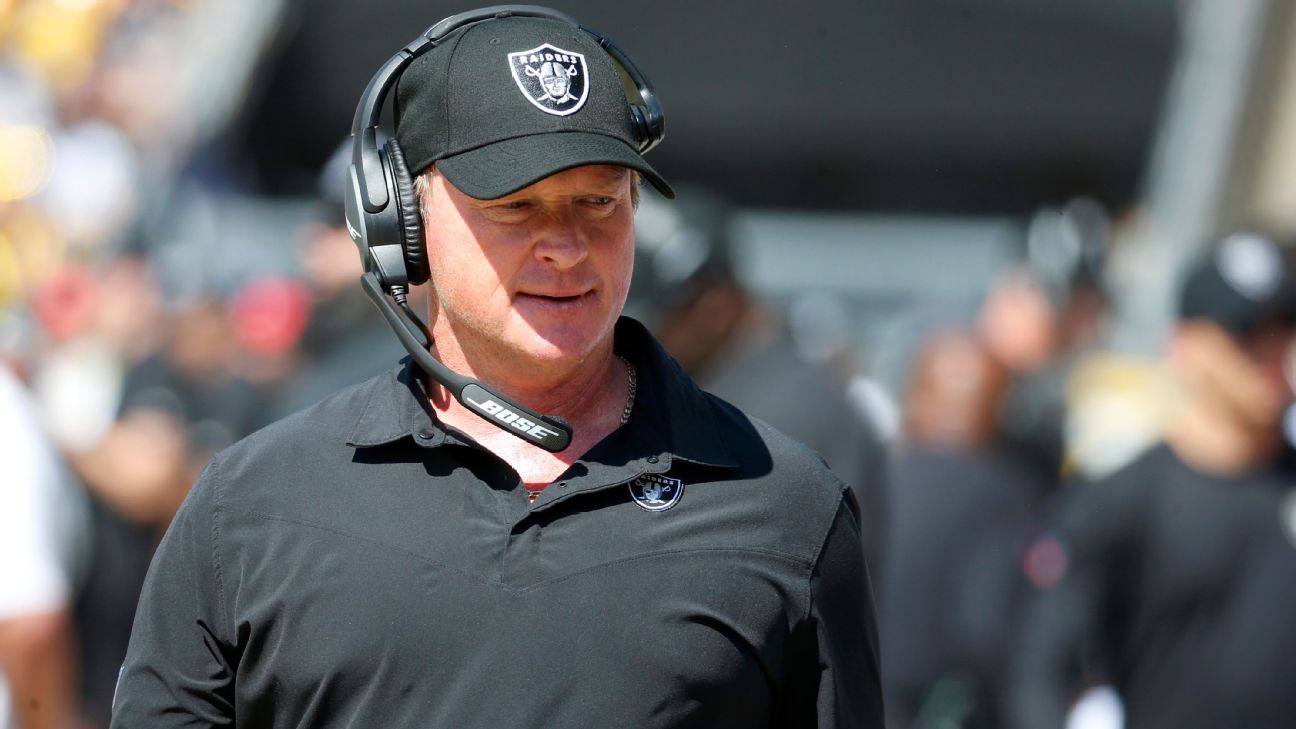 Professional sports is not free from it. Jon Gruden, in an email, made racist comments about players' union leader DeMaurice Smith's facial features.
"The insensitive remarks made by Jon Gruden about DeMaurice Smith are indicative of the racism that exist on many levels of professional sports," Graves, the Alliance's executive director, said in a statement. "Furthermore, it reveals that the journey for African Americans and other minorities in sports, is riddled with irrepressible mindsets at the highest level. It is our hope that the league and team ownership will address this matter with a remedy commensurate with these painful words. This is yet another inflection point in a society fraught with cynical social blinders, absent of respect for the intellectual capacity and leadership of minorities. When will it end?"
Gruden's comment in an email to then-Washington Football Team President Bruce Allen came during the 2011 lockout of the players by the NFL. Gruden told the newspaper he was angry about the lockout during labor negotiations and he didn't trust the direction the union was taking. He also apologized for the remark, the Journal reported.
"Dum¬ b¬ oriss Smith has lips the size of michellin tires," Gruden wrote in the email re¬ viewed by the newspaper.
Raiders owner Mark Davis said Friday in a statement that Gruden's email does not reflect the team's standards.'
– Ella Breedlove