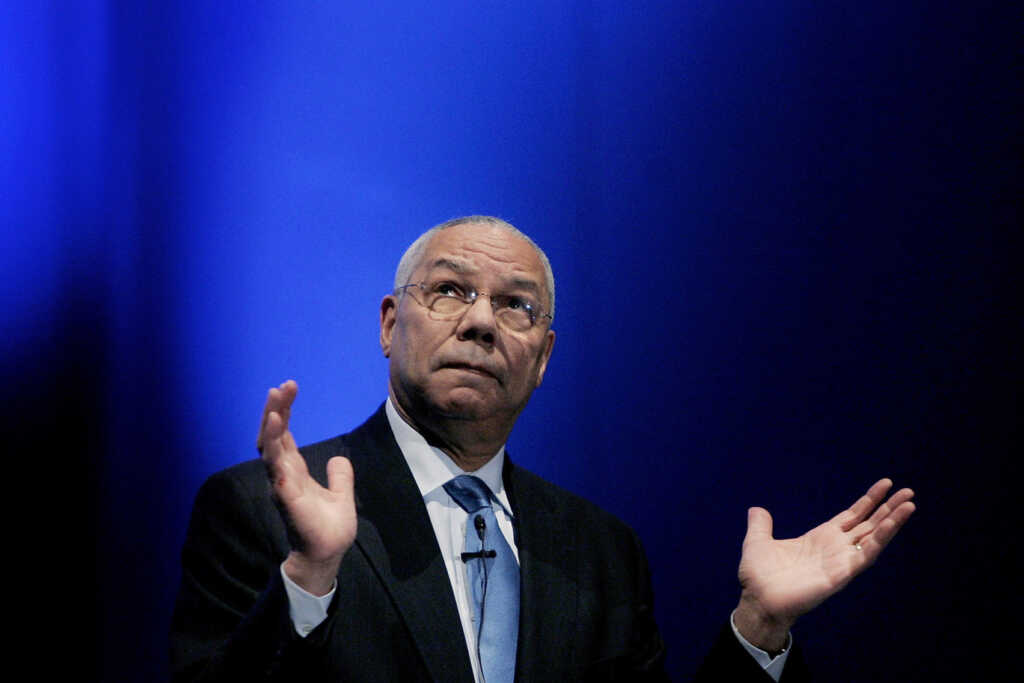 Former Secretary of State Colin Powell, the first African-American to serve in the high-ranking position, passed away Monday due to complications from COVID-19 despite being fully vaccinated against the virus. He was 84 years old.
The beloved public servant, who had multiple myeloma, died after being treated at the Walter Reed National Medical Center, according to a statement from his family. His passing elicited a flurry of mournful statements from the many government officials and politicians with whom he served.
Former President George W. Bush said he is "deeply saddened" by the death of Powell, who served as his first secretary of State.
"He was a great public servant, starting with his time as a soldier during Vietnam," said Bush, noting "many presidents relied on Gen. Powell's counsel and experience."
What should you know?
A man who spent much of his life in public service, here are a few things to know about Powell in the wake of his death.
He was a believer.
While not a whole lot is known about Powell's faith, several reports indicate he was a Christian. The former secretary of State, born to Jamaican immigrants in New York City on April 5, 1937, was raised in the Episcopal church.
In his 2012 memoir, "It Worked for Me: In Life and Leadership," Powell recalled his time as the senior layperson at a small Episcopal church in northern Virginia, where an elderly priest told the congregation: "Always show more kindness than seems necessary, because the person receiving it needs it more than you will ever know."
"That sentence hit me for four decades," wrote Powell. "The lesson was clear: Kindness is not just about being nice; it's about recognizing another human being who deserves care and respect."
He served in Vietnam.
By his own admission, Powell was just an average student who left high school without much of a direction. It was when he was studying at the City College of New York that he joined the ROTC, which he later characterized as one of the most rewarding experiences of his life.
"I not only liked it," he said, "but I was pretty good at it."
He was commissioned as a second lieutenant in the U.S. Army in 1958 and immediately began basic training in Georgia, where, as a result of his skin color, he was denied service at restaurants and bars. Then, in 1962, he was sent as an adviser to South Vietnam by then-President John F. Kennedy.
Powell returned to Vietnam in 1968, commended for his bravery after surviving a helicopter crash and rescuing three other soldiers from the wreckage.
Click here to read more.
Source: Faithwire