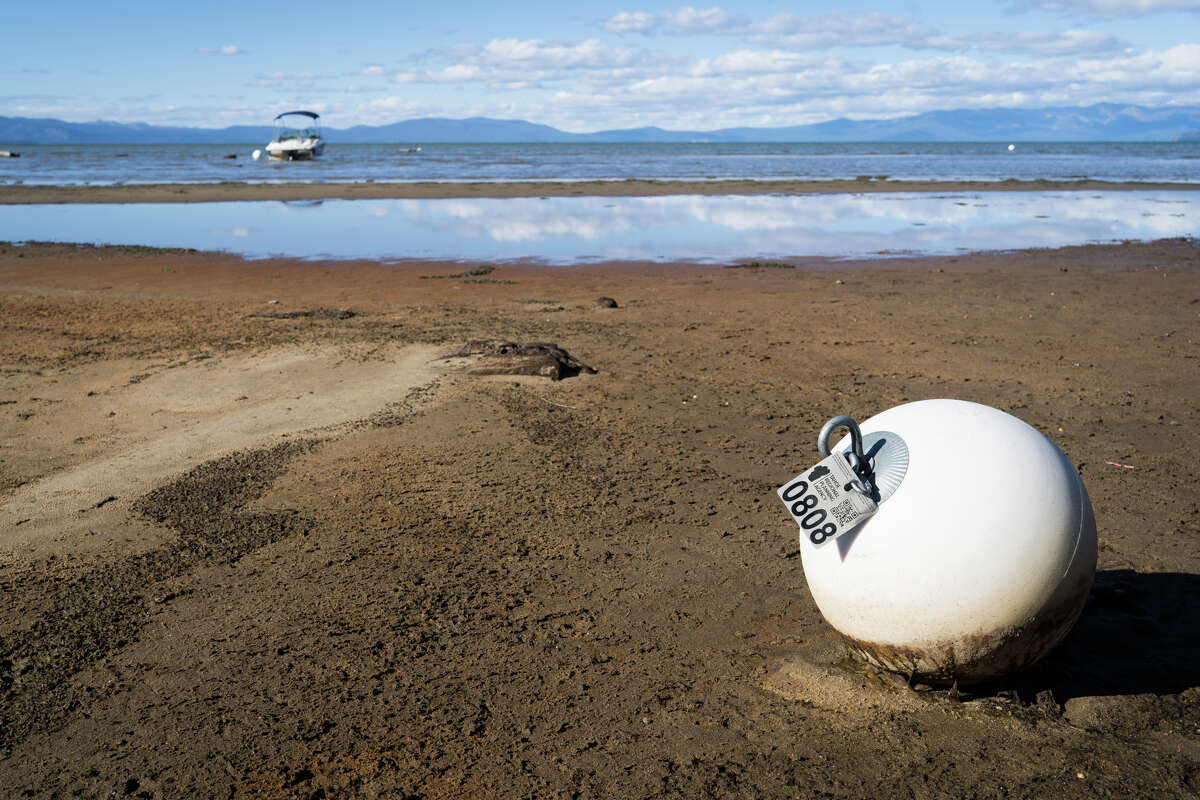 The buoys at Regan Beach in South Lake Tahoe are still moored to cement blocks. They still have tags marking their registration. But they are not floating on the surface of the water.
Instead, the white, globe-shaped buoys are sinking into the mud.
Piers stretch above bare ground.
An abandoned motorboat, still attached to its buoy, is marooned in ankle-deep water.
In South Lake Tahoe, where the beaches are shallow, the water has receded so far from the shore that it's as if the tide has gone out, revealing a lake bottom oozing with slimy, green algae.
Trash that had sunk in Tahoe's waters is now exposed to the sunlight: a cigarette lighter, a seat cushion, a champagne bottle. It is a dystopian version of the postcard image of Lake Tahoe.
Click here to read more.
Source: SFGATE