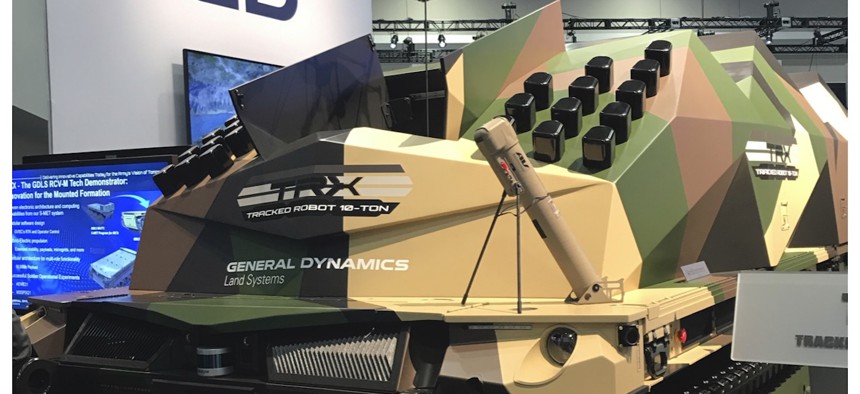 The U.S. Army intends to test an entire company of unmanned combat vehicles in simulated battle next year, a wargame that leaders called unprecedented and a big step toward refining the hardware and software that will one day enable wheeled robots to take the battlefield.
Gen. Ross Coffman, the director of Army Futures Command's Next Generation Combat Cross-Functional Team, told reporters at AUSA this week that the closest thing to the Army's upcoming robot exercise at Fort Hood, Texas, was last year's platoon-sized effort at Fort Carson, Colorado.
For that exercise, the Army turned some old M113 armored personnel carriers into robots. "You can imagine that if you can turn a 113, you can turn anything into a robot," Coffman said. "We learned a ton. There were some clear winners in the technology base. There were some that weren't as great." Among the winners was the human-machine interface, he said.
"Now we're moving it up to company level." he said. "The lessons learned here, we can now then apply to a brigade and to a division and see how we want to fight with these things in the future. But I know of no country that has done above singular vehicle experiments. So, no antecedent."
Click here to read more.
Source: Defense One