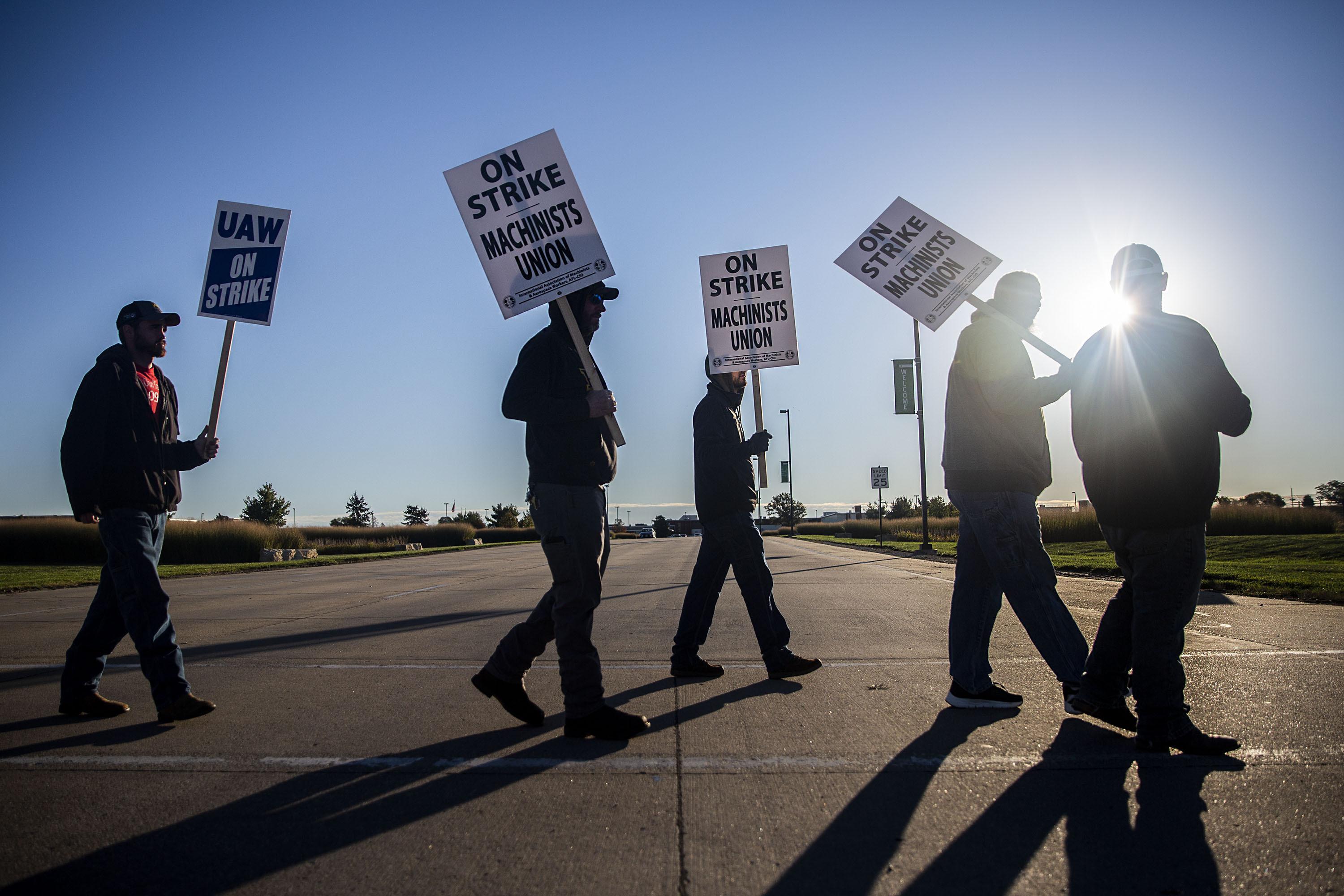 Thousands of John Deere workers hit the picket line this week after the union smacked down a new worker contract from the farm and equipment maker.
Why it matters: There's a wave of worker angst spreading across the country. They wield new power that's come with a historic worker shortage.
"We've never had the deck stacked in our advantage the way it is now," Chris Laursen, a worker at an Ottha, Iowa-based John Deere plant told the New York Times.
"The company is reaping such rewards, but we're fighting over crumbs here."
From Hollywood studios to factories, the work stoppages could threaten America's recovery — already plagued by a shortage of stuff.
The union that represents Hollywood crews — 60,000 film set workers around the country — is threatening to strike starting Monday, putting more pressure on studios to offer better labor conditions and higher pay.
If it happens, it would "bring film and television productions across the country to a standstill and would be the biggest Hollywood labor dispute in more than a decade," the LA Times reports.
Click here to read more.
Source: Axios