It's easy to feel weighed down when the pressures from the world seem to swallow us whole. When times are tough, remember these lessons taught by C.S. Lewis:
First, keep the faith.
"Faith is the art of holding on to things in spite of your changing moods and circumstances."
Even when the plans we envision for our life fall through or turn a different direction, we must cling to faith in a higher power and trust that things will be better.
Second, remember how much you rely on God.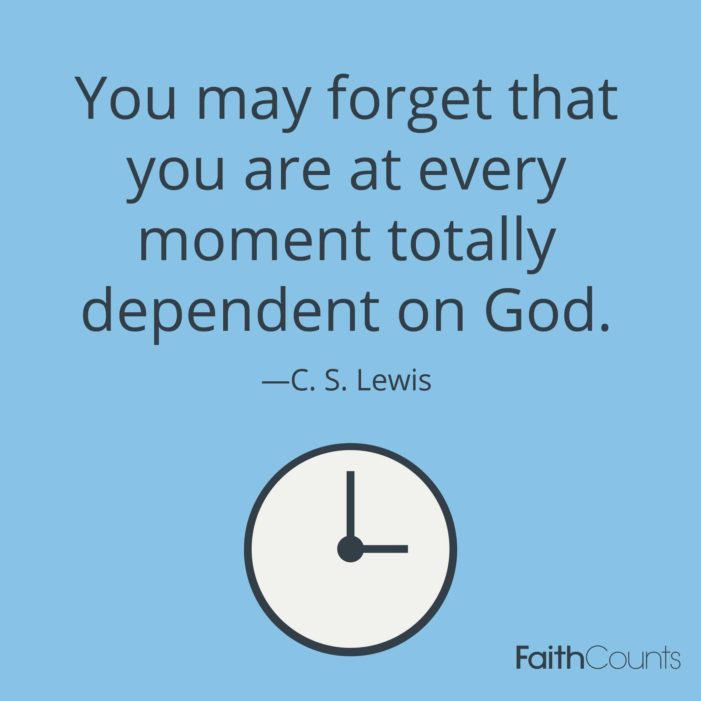 "You may forget that you are at every moment totally dependent on God."
We often forget the significance that we truly do rely on God. It's critical to realize that we rely on him for our very life — for the breath we breathe each second. The challenges we face are shaping and molding us. With his help, we have the capability to succeed beyond our own imagination.
Third, another door always opens.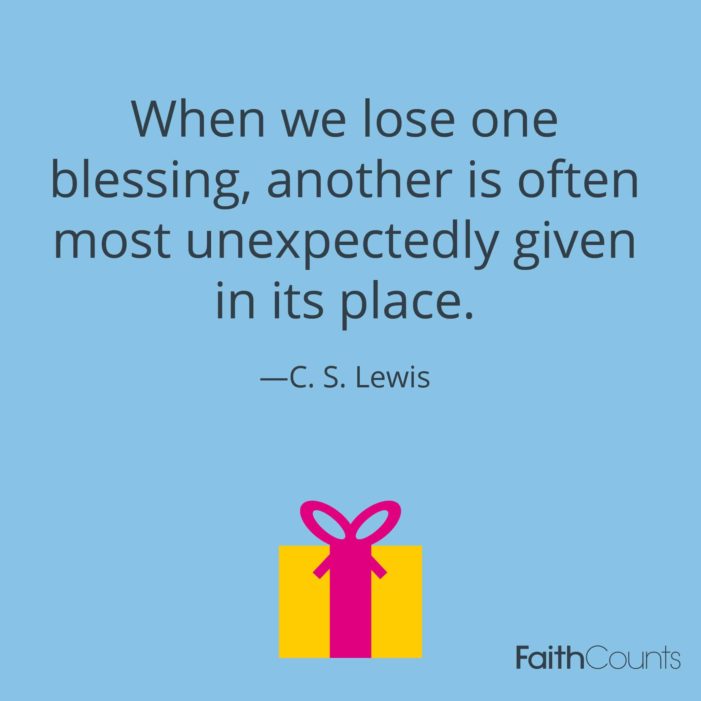 Click here to read more.
SOURCE: Faith Counts, Cheri Peacock