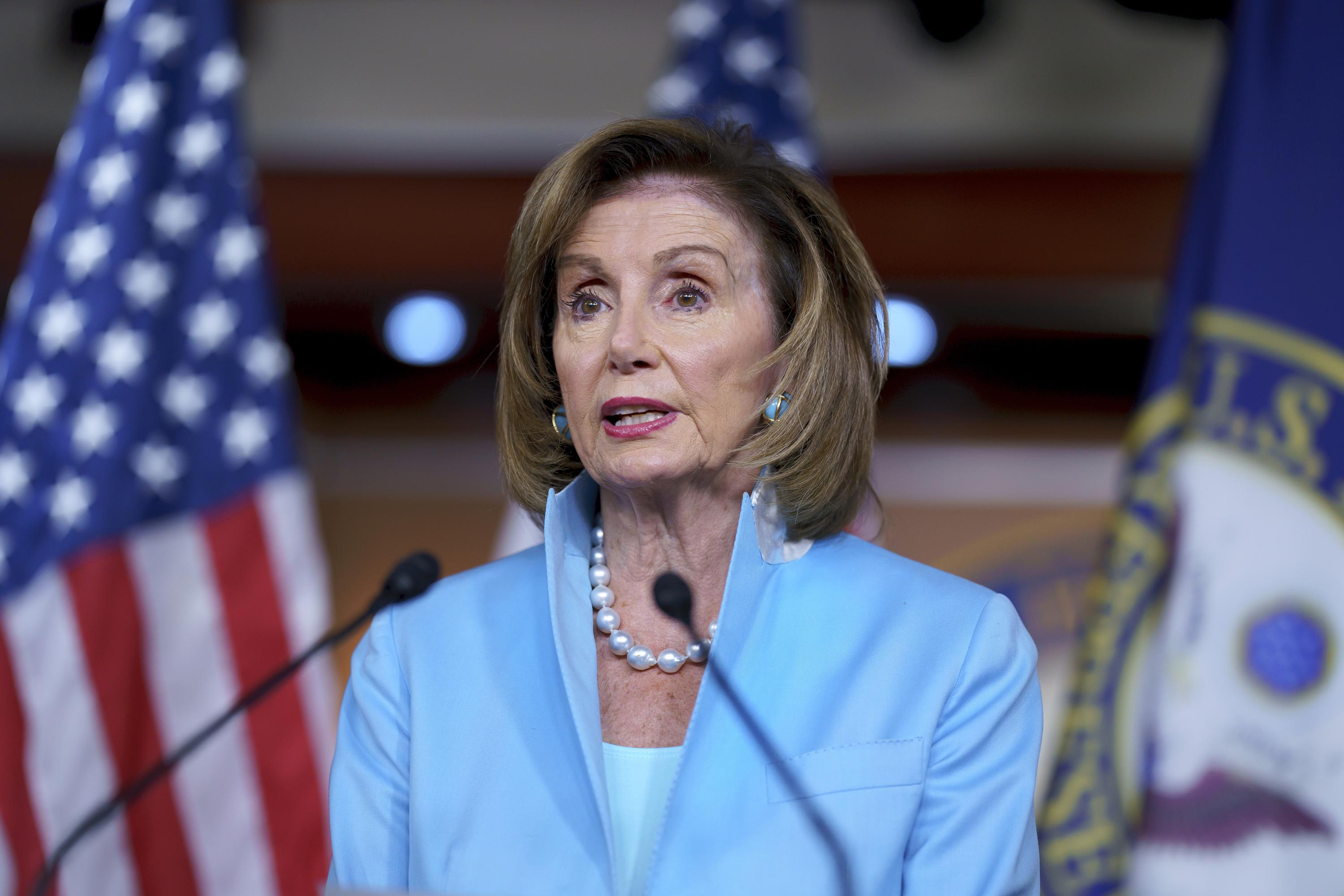 House Speaker Nancy Pelosi said she is 'very disappointed' Democrats will have to trim down their $3.5 trillion budget reconciliation bill after moderates balked at the number, and said the IRS proposal for banks to hand over transaction data would still be included.
'I'm very disappointed that we're not going with the original $3.5 trillion which was very transformative,' the California Democrat told reporters Tuesday upon returning from a trip to Europe to meet with G-20 leaders.
But she promised: 'Whatever we do well make decisions that will continue to be transformative about women in the workplace.' She cited proposals such as universal pre-kindergarten, funding for child care and home health care and child tax credits.
'I mean, we're still talking about a couple trillion dollars, but it's much, much less,' the speaker said. She signaled climate measures would still be a priority too, but did not signal what could be up for the chopping block.
She said Democrats might have to pare back the number of years of guaranteed funding for their plans.
Pelosi said in a letter Monday night that she had continued discussions on the $3.5 trillion bill, the Build Back Better agenda, throughout her trip. 'It is essential that difficult decisions must be made very soon.'
'Overwhelmingly, the guidance I am receiving from Members is to do fewer things well so that we can still have a transformative impact on families in the workplace and responsibly address the climate crisis: a Build Back Better agenda for jobs and the planet For The Children!' she said in a statement.
Click here to read more.
Source: Daily Mail