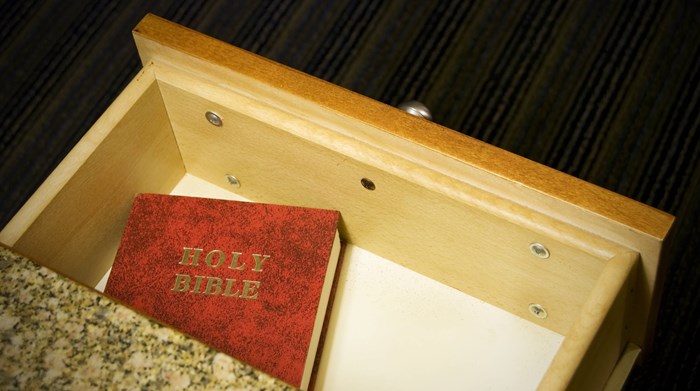 Say "Gideons," and the vision that comes to mind for most people is Bibles in hotel nightstands and pocket-sized Scriptures passed out to students. It's a recognized brand, with a well-publicized purpose, but it's getting a new moniker in Canada.
Gideons International in Canada will now be known as ShareWord Global.
"God has called us to expand our evangelistic efforts internationally and come alongside our brothers and sisters across the world with tools, resources, and inspiration to be faithful—not just to a brand name, but to Jesus himself, who instructed us to 'go and make disciples of all the nations,'" said Alan Anderson, ShareWord president, in the announcement.
This new name comes a decade after the Canadian branch of Gideons International distinguishing itself from its mother organization, The Gideons International, which is headquartered in Nashville.
There were several reasons for creating an autonomous Canadian organization, Anderson told CT. One had to do with the Canada Revenue Agency's requirements for reporting money that was being sent overseas. But there were also some ideological differences. The Gideons in Canada wanted to open the organization to women; in the US it remains a men-only ministry.
Click here to read more.
Source: Christianity Today