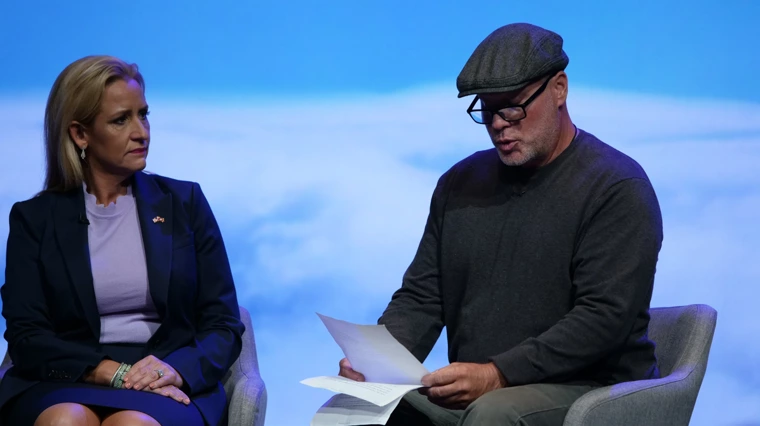 A concerned father of an autistic boy is claiming that a gender-affirming therapist has convinced the child to identify as a "transgender lesbian" with encouragement from the child's mother.
What are the details?
The father, Brenton Netz, detailed his family's troubling situation at the Family Research Council's "Pray Vote Stand Summit" in Leesburg, Virginia, last week, the Christian Post reported.
During the summit, Netz recounted the first time he happened upon notes from his son Miles' therapy session with gender therapist Troy Weber-Brown in St. Cloud, Minnesota. To the father's shock and horror, the notes asserted that "Miles reports her sexual orientation as lesbian" and "she reports her gender as transgender female."
Netz and his ex-wife share joint custody of Miles, now 11, who according to the father was "diagnosed with autism at the age of 4" with "an obsessive personality" and "other real behavioral issues."
According to previous reporting by the Daily Wire, Netz claims that his ex-wife had been taking their child to see the gender therapist without his consent and that the clinic was nearing a decision to refer the boy for puberty-blocking drugs when he heard of the situation.
At the summit, Netz reportedly described his son as a "vulnerable child" and condemned Weber-Brown for referring to his "autistic son as a girl named Miley using she/her and them/their pronouns."
Click here to read more.
Source: the Blaze