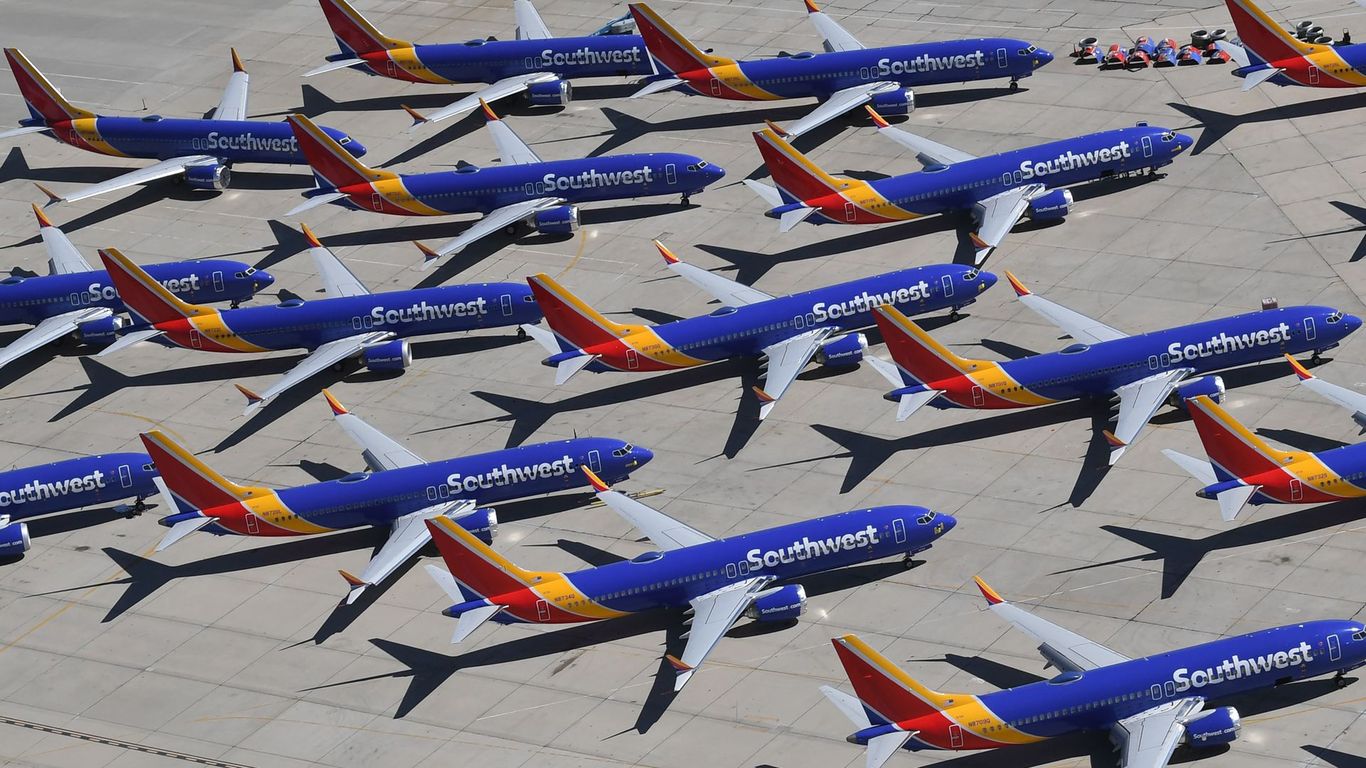 Dallas-based Southwest Airlines canceled more than 1,000 flights over the weekend, leaving passengers stranded across the country.
Why it matters: The mass cancellations come after its pilots asked a court to block the company's new COVID vaccine mandate.
Between the lines: Airline insiders and conservatives are are wondering if the cancellations are part of a "sick out" in response to the vaccine policy.
Southwest's pilots' union said the cancellations were not part of a planned labor demonstration.
More than 25% of the airline's flights were canceled on Sunday per the FlightAware tracker.
"We can say with confidence that our pilots are not participating in any official or unofficial job actions," it said in a press release. "Our pilots will continue to overcome SWA management's poor planning, as well as any external operational challenges."
Click here to read more.
Source: Axios