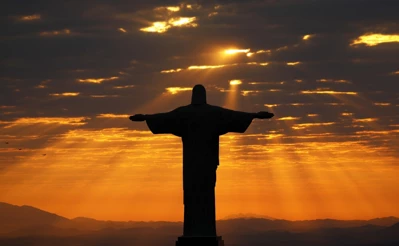 America is clearly in a Civil War — but it's a battle of words, not weapons. We are divided, tired, frustrated, and fearful. 2 Chronicles 15:5-7 seems eerily similar to our situation: "And in those times there was no peace … but great turmoil was on all the inhabitants of the lands."
Twitter bans Trump but not the Taliban, Facebook "fake-checks" everything that goes against their narrative, YouTube removes opposing views, and the majority of the media is owned by those hell-bent on destroying America.
The vaccine mandates are a power-play as New York and Los Angeles restrict and deny choice, unlike anything we've seen before. This week the City Council of Los Angeles approved an ordinance that requires proof of vaccination to enter indoor venues such as bars, restaurants, coffee shops, gyms, sporting venues, nail salons, and other indoor businesses.
Click here to read more.
Source: Christian Post