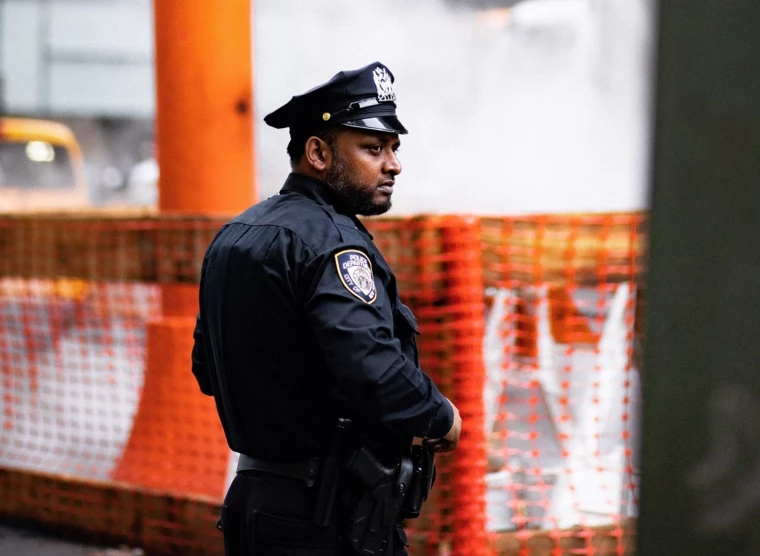 When telling my story, I often begin by explaining that I was raised in a diverse family. Both of my grandfathers were black, while one of my grandmothers was white and the other was black and Chinese. I also grew up in two very racially distinct neighborhoods. The area that I lived in was 95% black, but the neighborhood in which I attended school was 100% white. I found myself subjected to racist actions and sentiments in both environments. I was criticized for both being black and for not being black enough.
Something I talk less frequently about – but has still greatly shaped my life – is that both my father and my son have served as police officers. Because of this, I have been given a front-row seat to many of the challenges and responsibilities that law enforcement face. This was especially true in 2020. My heart was broken as I witnessed the chaos and division that our nation experienced. The racial brutality was almost too much to process, but I was also deeply grieved as I watched our police officers suffer threats and violence at the hands of hurting and scared people.
Not surprisingly, my background has profoundly shaped my perspective regarding racism and cultural division. I have learned a great deal about the social complexity and cultural influences surrounding these topics, and I am grateful for the ways that God has used my experiences to teach me about the appropriate Christian response to any kind of division. As Christians, we are called to stand up against our culture's "us vs. them" mentality and to actively honor the image of God in all people – whether they are black, white, yellow, or blue, or whether they are a police officer, someone experiencing homelessness, a child, or a political figure. We are called to love and see the potential in all people – even people who do wrong things. That is why my book, The Third Option, isn't just about hope for a racially divided nation. It is about hope for a divided nation in general.
Click here to read more.
Source: Christian Post