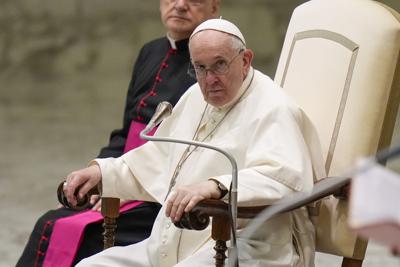 Francis says we must confront the truth as this is the only sure way of reform.
"Only by confronting the truth of this cruel behavior and humbly seeking forgiveness from victims and survivors can the church find the way to once again be considered and trusted as a place of welcome and security for those who need it," Francis said.
Central and Eastern European bishops are gathering in Poland starting on Sunday for a four-day child protection conference organized by the bishops' conference and the Vatican's child protection advisory commission. Francis took advantage of this opportunity and told the bishops gathered that they must be the first to listen to the victims, not the last and must be at their service "seeing them as companions and protagonists of a common future."
This year's location is significant, given around a dozen current and retired Polish bishops have been sanctioned by the Vatican in recent months for their repeated failures to listen to victims and take action to sanction the priests who raped and molested them.
The victims claimed they were given the cold shoulders and were treated as enemies of the church when they reported the abuse. They were accused of seeking money from the church as well as seeking to spread a scandal. The victims said they only came forward to hopefully prevent what happened to them from happening to others.
– BCNN1