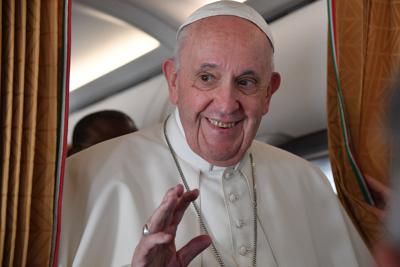 Since undergoing intestinal surgery in July, Pope Francis makes his first international trip—a four-day visit to Central Europe.
Francis' wanted to avoid Hungary during his visit, as he is not a fan of Prime Minister Viktor Orban and his anti-immigrant policies. Orban has prided his government as being a defender of the Christian faith in Europe and also standing against migration from Muslim-majority countries. He erected a fence along Hungary's south side to keep out asylum seekers trying to enter the European Union.
Some believe Francis was trying to avoid visiting Hungary believing Francis wanted to avoid giving Orban the political boost that comes with hosting a pope for a proper state visit ahead of elections in Hungary next spring. Others stated differently. They noted that the Hungarian church and state only invited him to close out an international conference on the Eucharist on Sunday.
Francis made a short visit of seven hours to Budapest. He waved from his popemobile and used a golf cart to help him cover grounds when indoors.
He then moved on to Slovakia to begin his four-day European tour.
– BCNN1