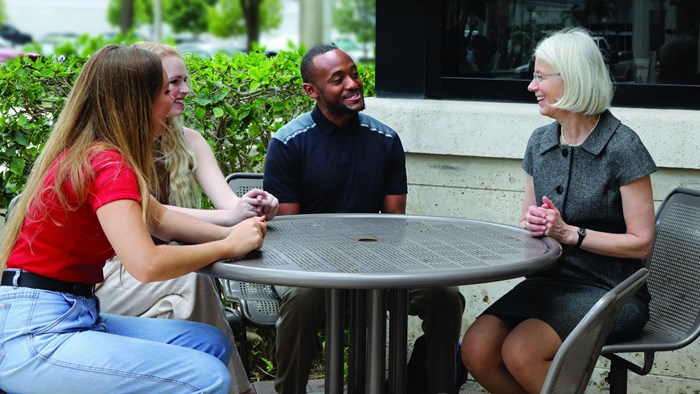 At 5 p.m. every day, students in quarantine at Palm Beach Atlantic (PBA) University get a Zoom call.
The face that pops up on the screen is their school's new president, Debra Schwinn, checking in on them.
The calls, which ran the entire 2020–2021 school year and have continued this fall, last about 20 minutes. Schwinn chats with the students about how they are doing, prays with them, and offers bits of motherly advice.
For Tom St. Antoine, the faculty representative on the committee that chose Schwinn to be the new leader of the university back in January 2020, it's a perfect example of the personal approach she has taken since becoming president at the start of the pandemic.
"That just sends such a statement for the president to take time to build relationships and to get to know those students one by one," he said.
Click here to read more.
Source: Christianity Today