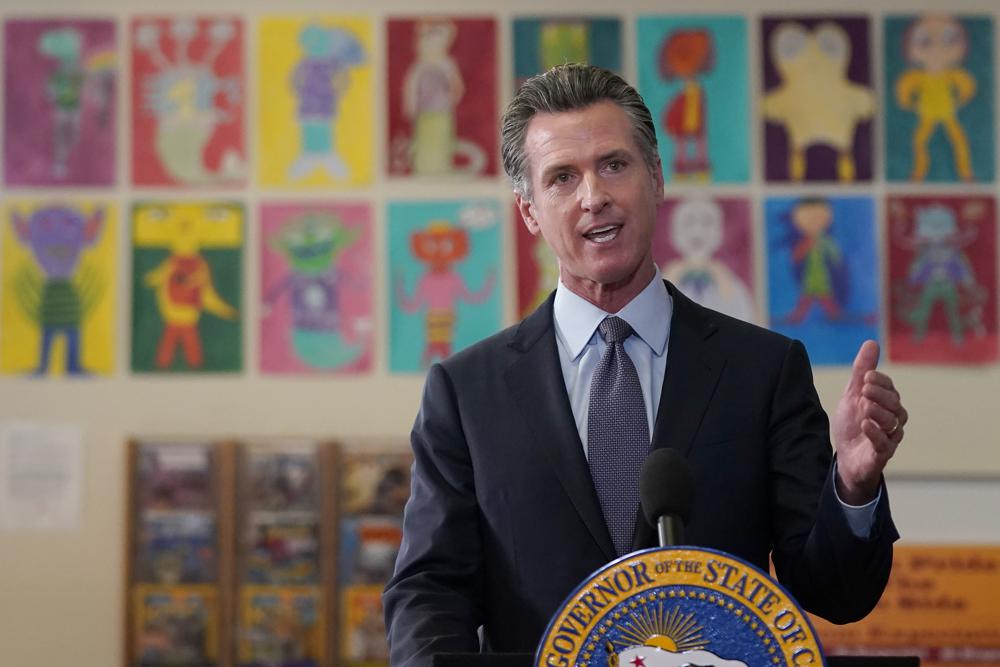 SAN FRANCISCO (AP) — California is poised to impose the nation's first coronavirus vaccine mandate for schoolchildren, a move announced Friday that could push other states to follow as many did after Gov. Gavin Newsom ordered the first statewide stay-at-home order in the U.S. during the early days of the pandemic.
Newsom said the mandate won't take effect for all children until the U.S. government has finished fully vetting the vaccine for two age groups — 12 to 15 and 5 to 11. That means those in seventh to 12th grades probably will have until July to get their shots. It will be even longer for children in kindergarten through sixth grades because the government has yet to approve any COVID-19 vaccine for that age group.
California law requires all children enrolled in public and private schools to have 10 immunizations, with exceptions for medical reasons. For the coronavirus vaccine, California will grant exemptions for medical reasons, plus religious and personal beliefs. The rules for those exemptions will be written after the state hears comments from the public. Any student without an exemption who refuses to get the vaccine would be forced to do independent study at home.
The mandate eventually will affect more than 6.7 million public and private school students in the nation's most populous state. California already has a mask requirement for schoolchildren.
"We have to do more," the Democratic governor said during a news conference at a San Francisco middle school after visiting with seventh-graders. "We want to end this pandemic. We are all exhausted by it."
Click here to read more.
Source: AP