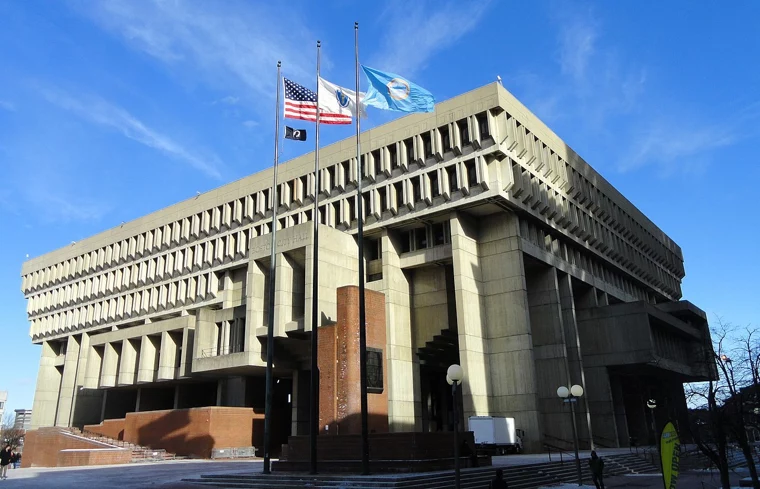 The Supreme Court has agreed to take up a case over local officials' refusal to fly a Christian group's pennant outside Boston City Hall.
In a brief order list addressing cases that accumulated over the summer, the justices indicated they will review an appeals court ruling issued in January that found the city did not violate the Constitution by turning down the flag-flying request from a Christian organization called "Camp Constitution."
The case could provide an opportunity for the court's relatively new, six-justice conservative majority to expand the rights of religious groups and individuals to use public facilities to advance their views.
The dispute involves the Christian group's desire to fly a white flag bearing a red cross over a blue square in the upper left corner from an 83-foot flagpole outside the seat of Boston's city government. Two of the three flagpoles at City Hall are used to fly the U.S. flag (along with a POW/MIA flag) and the Massachusetts state flag.
However, the City of Boston flag that customarily flies from the third flagpole has been lowered on numerous occasions and replaced with flags of various groups or causes, including gay pride, and foreign countries, including Albania, Italy, Portugal, Mexico, China, Cuba and Turkey. Some of those flags contain religious symbols.
Click here to read more.
Source: Politico