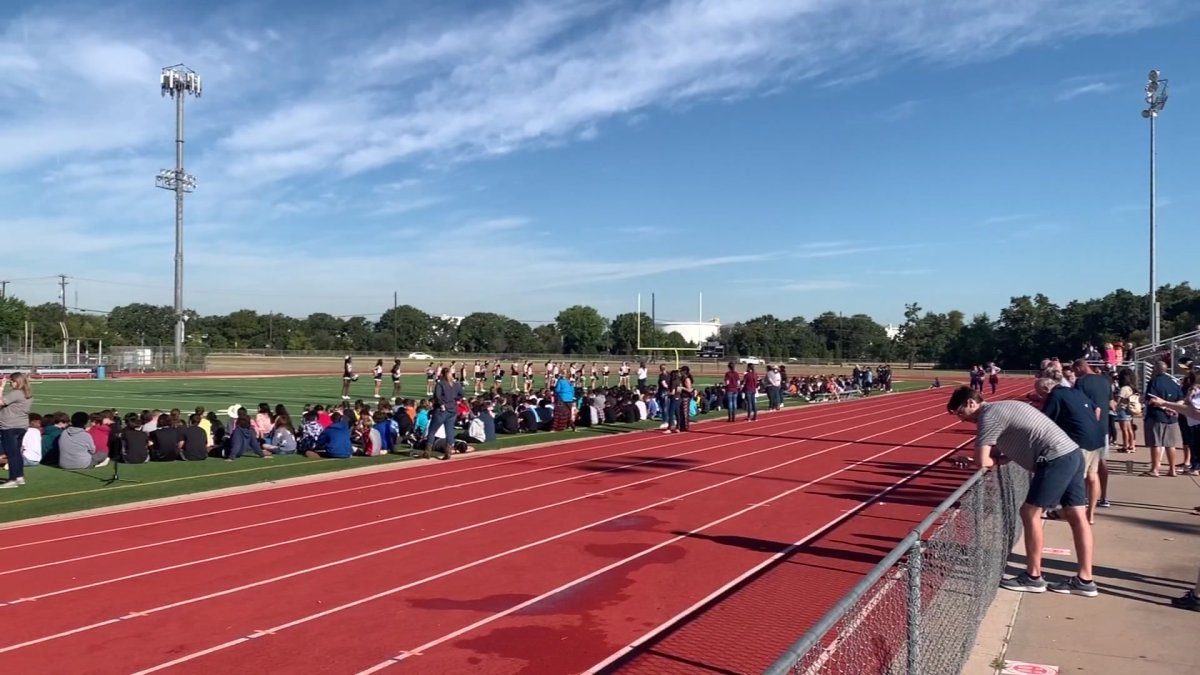 There's no doubt about it, pep rallies are a part of the educational experience. But as schools navigate the ongoing coronavirus pandemic, school days just are not the same.
"I saw it on Facebook. It was Friday afternoon and I was scrolling through and they had a link on there and I saw the pep rally and I saw my five-year-old in the front row," said mother Sierra Porter, of a video posted on Facebook of an assembly at her children's school.
She saw the whole school in one room, even high schoolers from another school came to participate in the Friday event.
https://nbcdfw.com/portableplayer/?CID=1:8:2752770&videoID=1953417795570&origin=nbcdfw.com&fullWidth=y
"Monday morning my 7-year-old had a fever, she tested positive, and Tuesday my 5-year-old had a fever he tested positive. Wednesday I tested positive as well even though I'm vaccinated," she said.
While she can't prove where they were infected, she says the probability is high.
"I thought this is insanely irresponsible," Porter told NBC 5.
Click here to read more.
Source: NBC DFW