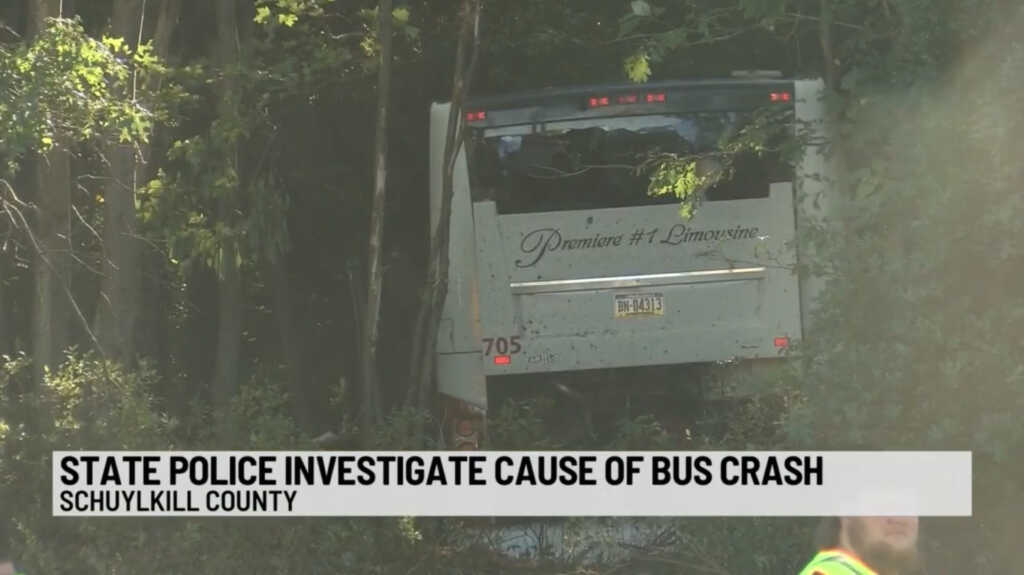 A charter bus carrying more than 30 high school girls and volunteers crashed Sunday afternoon, leaving dozens injured and some in critical condition.
Tremont Fire Chief Brian Eisenacher told WBRE-TV that 32 people on the trip, a retreat hosted by Lives Changed By Christ Church in Lancaster County, were transported to nearby hospitals after the bus driver lost control of the vehicle, careened through a guard rail, hit an embankment, and traveled about 50 yards into a wooded area along the highway.
"We had to pretty much work off the ladders alongside the bus to get the patients out," he said. "Everyone pretty much was inside the bus still when we got here, and we had mostly everybody transported, probably within the hour."
Eisenacher said at least 20 different EMS units responded to the scene of the crash.
"Incidents like this take a lot of manpower to get people out of the bus and then down into ambulances that are waiting down here," he explained. "It takes a pile of people to get something like this accomplished."
The accident occurred in neighboring Schuylkill County.
Click here to read more.
Source: Faithwire