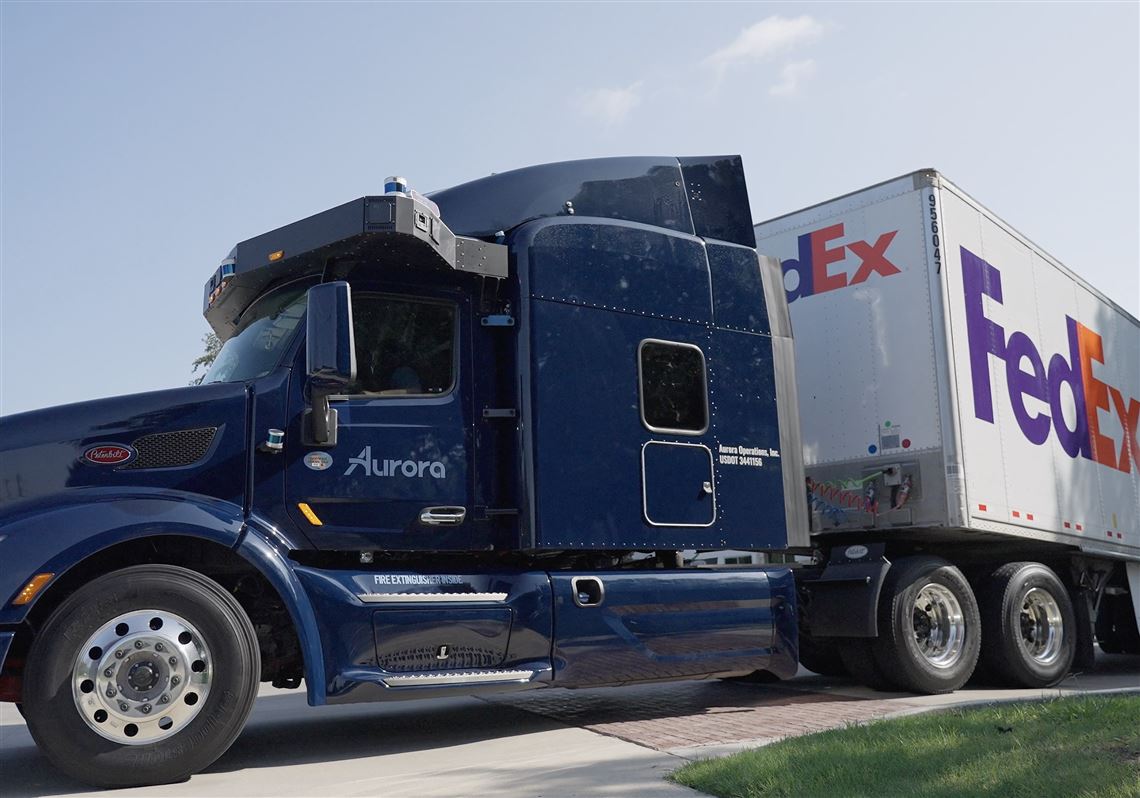 FedEx is joining the effort to speed up the development and deployment of fully driverless trucks.
FedEx, which bases its Ground operations in Moon, is partnering with trucking manufacturer Paccar and self-driving startup Aurora to test autonomous trucks starting Wednesday on a 500-mile round trip route between Dallas and Houston.
The autonomous trucks will have a backup driver as an added safety measure for now, the companies said Wednesday, but Aurora is targeting fully driverless trucks by the end of 2023.
"The foundation for commercializing self-driving trucks at scale lies in partnership with industry leaders," said Sterling Anderson, co-founder and chief product officer at Aurora. "Paccar and FedEx are two of those leaders and we're proud to be working with them to deliver on this important mission."
Click here to read more.
SOURCE: Pittsburgh Post-Gazette,