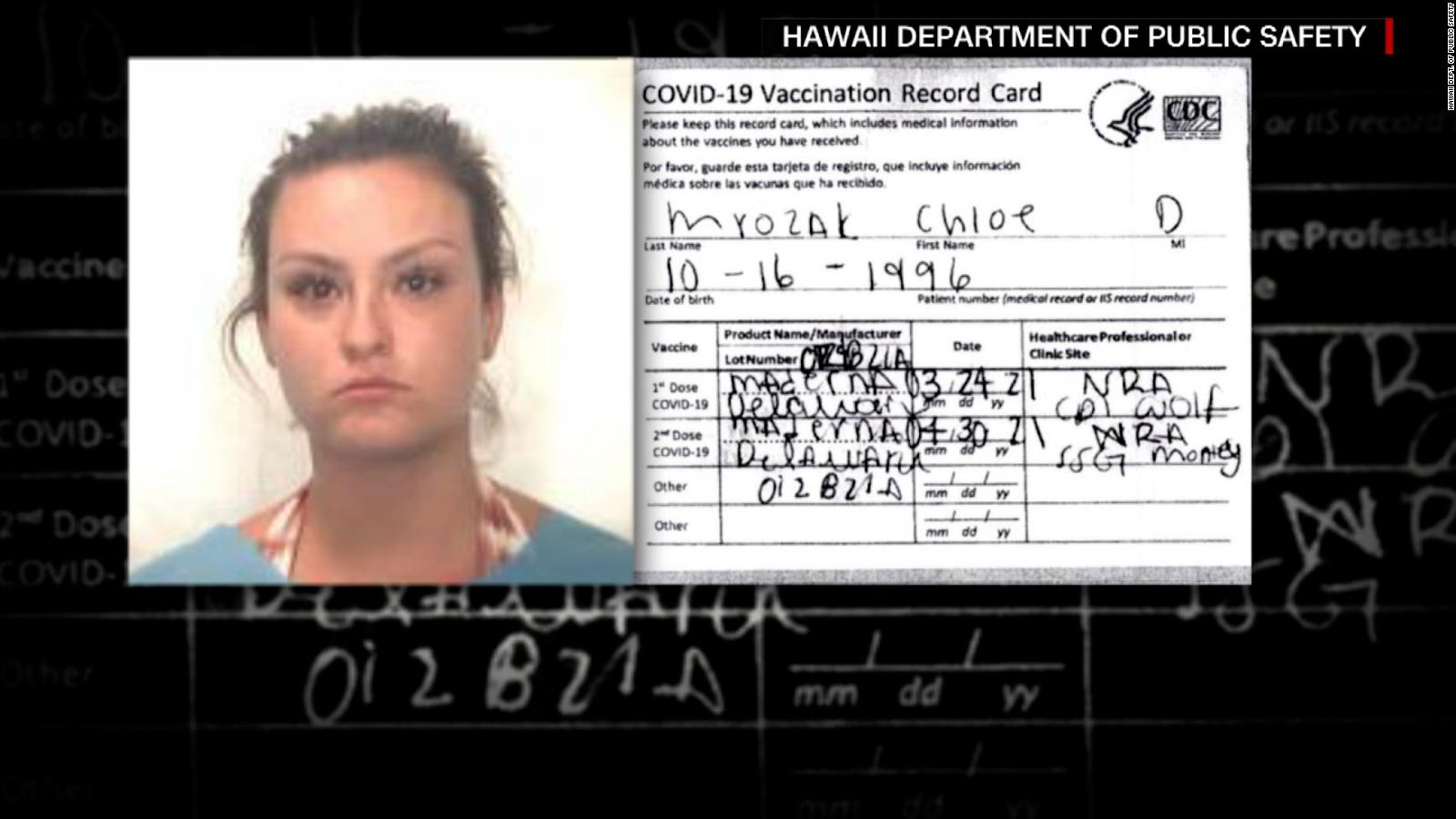 A 24-year-old Illinois woman was arrested after a misspelling was noticed on her fake COVID-19 vaccination card. She got to her destination, but airport screeners were doing their job as they noticed a few more errors that led them to begin getting suspicious.
The word Moderna was misspelled (Maderna).
Her home address was in Illinois but her shot was taken in Delaware. Vaccination records could not be confirmed.
The travel information she provided listed she would be staying at a Waikiki Holiday Inn but didn't include a reservation number and return flight information; An assistant manager at the hotel confirmed she didn't have a reservation.
Authorities found her picture and information on Facebook. She had a distinct tattoo which authorities used to identify her.
The woman was charged with two misdemeanor counts of violating Hawaii's emergency rules to control the spread of the COVID-19.