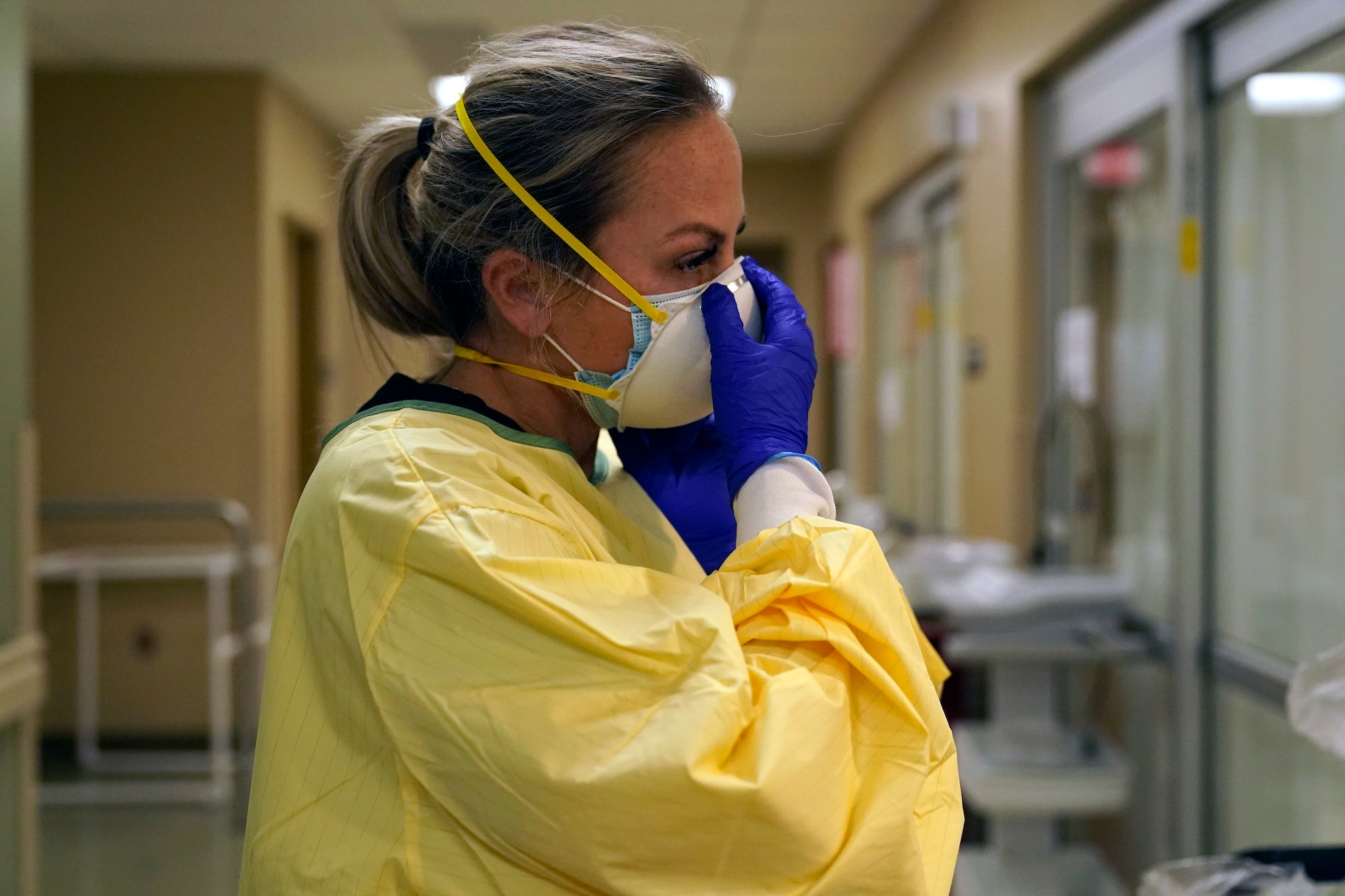 The COVID-19 pandemic has created a nursing shortage as nurses are quitting or retiring, exhausted or demoralized by the crisis. Many are leaving for more profitable, even though temporary, jobs with traveling nurse agencies that can pay $5,000 or more a week. Hospitals are unable to compete but must attempt to do so to get the help they need.
Agencies were paying anywhere from about $1,000 to $2,000 before the pandemic but are now paying $3,000 to $5,000 per week. This is confirmed by Sophia Morris, a vice president at San Diego-based health care staffing firm Aya Healthcare. She said Aya has 48,000 openings for traveling nurses to fill.
Its competitor SimpliFi's President James Quick said the hospitals his company works with are seeing unprecedented levels of vacancies. "Small to medium-sized hospitals generally have dozens of full-time openings, and the large health systems have hundreds of full-time openings," Quick says.
Some hospitals have open beds but lack nurses to staff them. The CEO of Truman Medical Centers in Kansas City, Missouri, says it has lost ten nurses to travel jobs and is looking for replacements. Travel agencies are paying its nurses roughly two to three times what the hospital pays its staff nurses.
As per the testimony of one travel nurse, Kim Davis, 36: "They're leaving to go travel because why would you do the same job for half the pay? If they're going to risk their lives, they should be compensated." Davis quit her job at a hospital in Arkansas to become a traveling nurse. That roughly doubled her income within fourteen months. Within that time she paid off all her debt including about $50,000 in student loans.
Nurses are saying, "Hey, if I am not going to be treated with respect, I might as well go be a travel nurse. That way I can go work in a hellhole for 13 weeks, but then I can take off a couple months or three months and go do whatever.