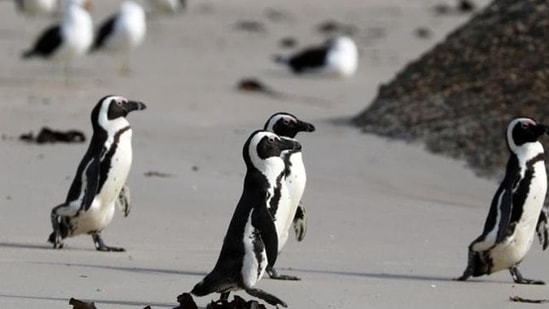 Dozens of endangered African penguins were apparently killed by a swarm of bees in South Africa on Friday.
The 63 penguins were found dead on Friday at a colony in Simonstown, near Cape Town, according to a statement from South African National Parks (SANParks).
"The deaths occurred suddenly some time between Thursday afternoon and Friday morning," and experts started investigating the cause of death, the statement said.
"The post-mortems revealed that all the penguins had multiple bee stings, and many dead bees were found at the site where the birds had died," it added.
The preliminary investigation suggested the penguins died after being stung by Cape honey bees, SANParks said, but samples were still being tested to rule out other possible causes.
Click here to read more.
SOURCE: CNN, Jack Guy