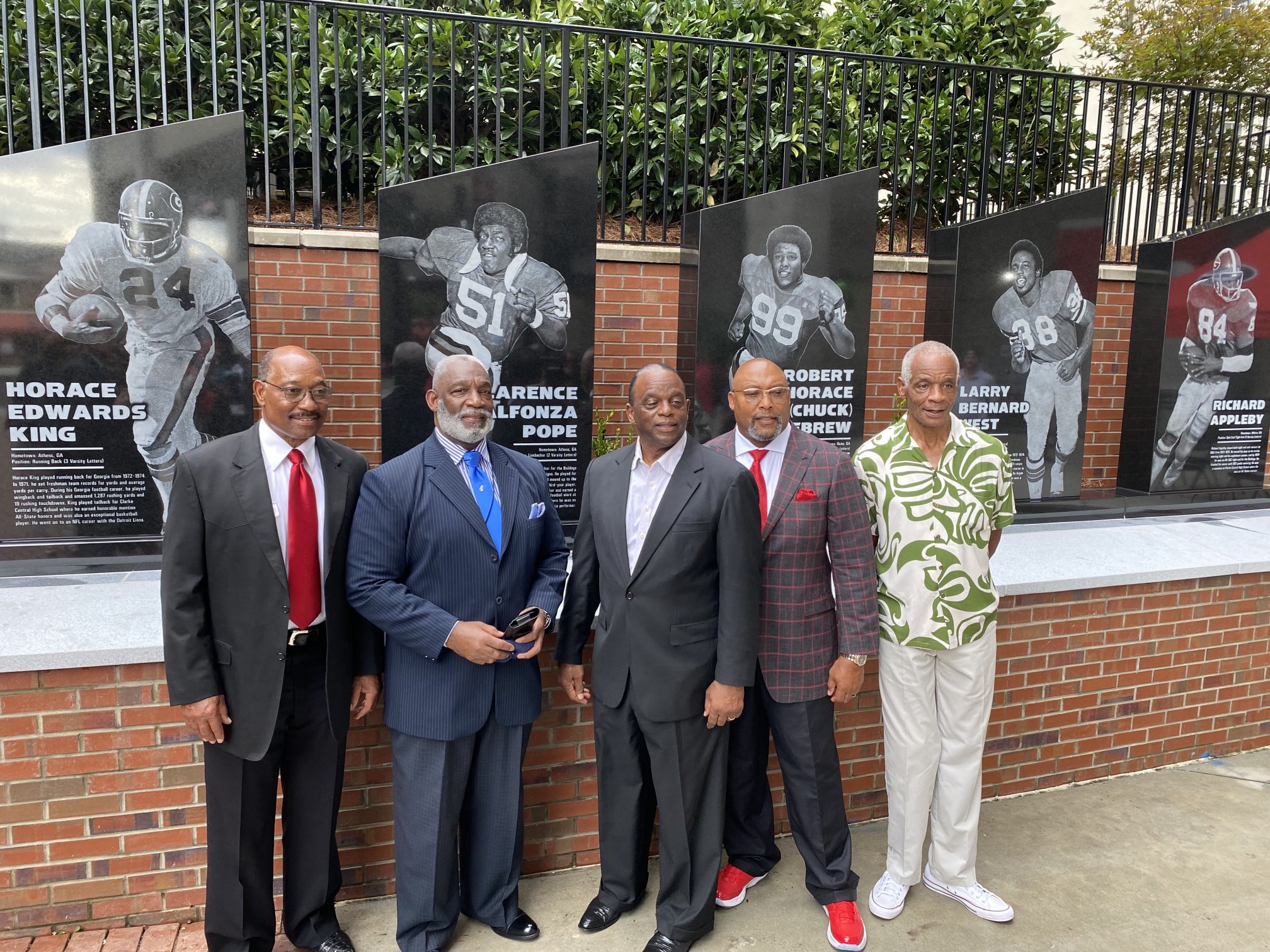 Fifty years ago, Richard Appleby, Horace King, Chuck Kinnebrew, Clarence Pope and Larry West walked onto the University of Georgia's campus with dreams of successful football careers.
It was a dream that turned out to be history-making.
Known as "The Five", Appleby, King, Kinnebrew, Pope and West became the first Black players to earn football scholarships to UGA in 1971.
Earlier this week, "The Five" reunited for the first time in 50 years at the College Football Hall of Fame in Atlanta and got a tour of the exhibit in their honor filled with artifacts from when they played at UGA.
The group told Channel 2′s Alison Mastrangelo they are just happy for the chance to see each other again.
"The love is still there. We kind of drifted apart through the years, moved around. To get back together with the other four and be a part of everything that's going on, it's a little overwhelming," Appleby said. "We had no idea what would happen 50 years later. This five was the right five."
Kinnebrew said it felt like the first time they met.
"We got together and knew there was something special, wasn't quite sure what. We were able to develop relationships. Now we haven't seen each other in 50 years, but it's almost like we've known each other for ages. That's the good part about it," he told Mastrangelo.
All five players grew up in Georgia.
Kinnebrew went to West Rome High School and was also a champion wrestler. West grew up in Montezuma in south Georgia and said he was the first African-American to enter middle school in Albany, and one of the first on the Albany High School football team.
Click here to read more.
SOURCE: WSBTV, Alison Mastrangelo and Courtney Martinez