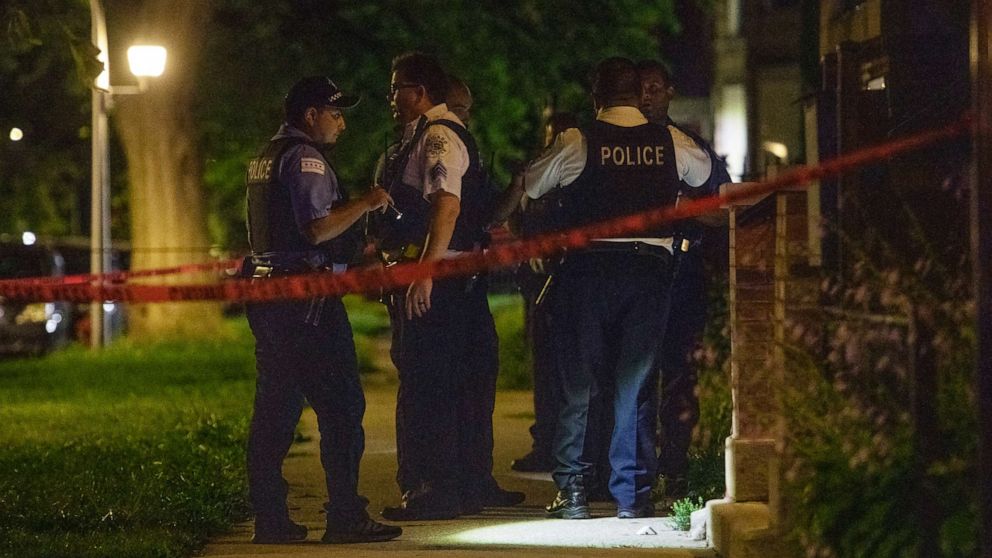 At least six people have been killed and 37 wounded, including a 3-year-old boy, in shootings that erupted across Chicago over the weekend, according to police.
As of noon Sunday, Chicago police had responded to at least 35 separate shooting incidents across the city since 6:30 p.m. Friday, according to police incident reports reviewed by ABC News.
Like other major cities across the country grappling with a rising number of shootings this year, Chicago has deployed a series of strategies to tackle the problem, including a crackdown on illegal guns pouring into the city by targeting firearm straw buyers. Police have also stepped up enforcement in areas that have seen spikes in shootings.
So far, nothing seems to have curbed gun violence.
In one incident early Sunday, five people ranging in age from 18 to 47 were wounded when two gunmen drove up in a silver sedan, got out and opened fire on a group of people gathered on the street. The gunmen then got back in the car and fled, police said.
The mass shooting unfolded just after 3 a.m. in the Austin neighborhood of northwest Chicago, and all of the victims were in serious condition at hospitals, police said. No arrests were made in the incident.
Also on Sunday morning, a tow truck driver was shot and killed as he was providing roadside service to a customer in the Englewood neighborhood on the city's South Side, police said. The 27-year-old tow truck driver, whose name was not released, was working when someone approached on foot and shot him multiple times.
Click here to read more.
SOURCE: ABC News, Bill Hutchinson