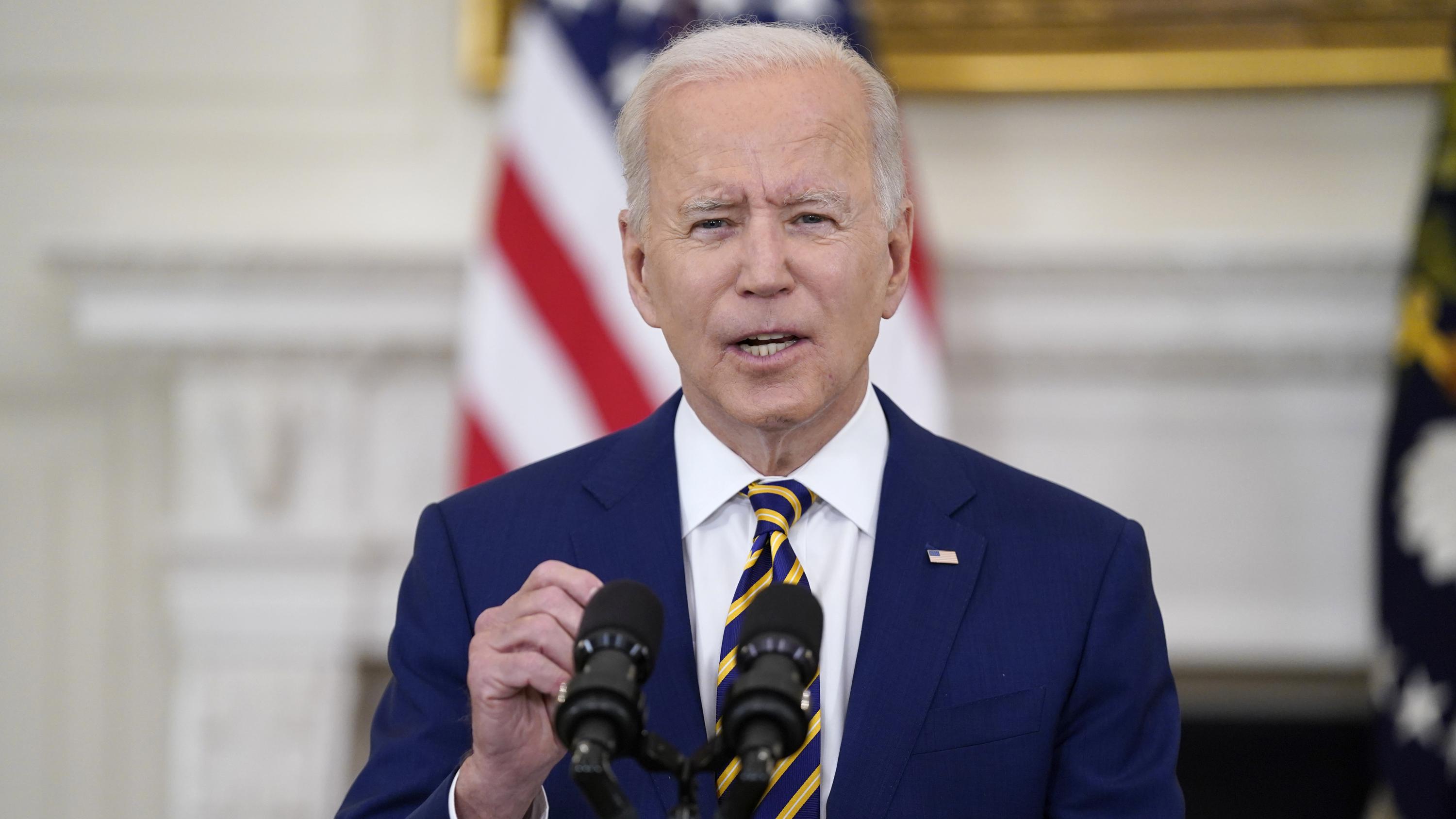 When president joe biden rolled out his plan requiring vaccinations on a mass scale, he sounded a bit like a gambler at a point of desperation. Biden's presidency, and much of his legacy, hinges on defeating the prolonged pandemic. During a dismal summer of rising infections and deaths due to vaccine holdouts and the Delta variant, the pandemic seemed to have defeated him. Under the new rules, Biden hopes to pressure about 80 million more Americans to get their shots. It's a political risk that opens him up to Republican attacks that he's intruding on peoples' freedoms, ahead of midterm elections that could easily strip the Democrats of their congressional majority. Biden gets this. He's all in, win or lose.
"There are going to be people who don't believe in the mandates and don't believe they should be told what to do," Senator Rick Scott of Florida, the chairman of the National Republican Senatorial Committee, told me, encapsulating an argument that his party plans to make ahead of the midterms. "We're supposed to live in a country where you're not being dictated everything."
While Scott's sentiment may resonate with hard-line Republicans, he appears to be misreading the larger public mood. As frustration with the pandemic mounts, Republican leaders look to be on the wrong side of an effort to expand vaccinations through a more forceful show of executive power. Under Biden's plan, businesses with more than 100 employees will face fines unless they require their workers to be vaccinated or get weekly COVID-19 tests. Not only do most people favor vaccine mandates, but even a good chunk of Republican voters who've gotten their shots are inclined to blame the unvaccinated for the pandemic's persistence.
Forcing people to get the shots wasn't Biden's first choice. Inside the White House, the preference was that Americans do this on their own. But with so many people still unvaccinated even though the shots are readily available, Biden was losing patience.
"Months ago, because of the potential political blowback, no one wanted to resort to mandates," a senior Biden-administration official told me, speaking on the condition of anonymity to talk more freely. "But then it became clear that we didn't have any other choice, because, essentially, we had pulled out all the stops. We tried trusted messengers [to promote the vaccines]. We made it very convenient. It wasn't enough."
Click here to read more.
Source: the Atlantic