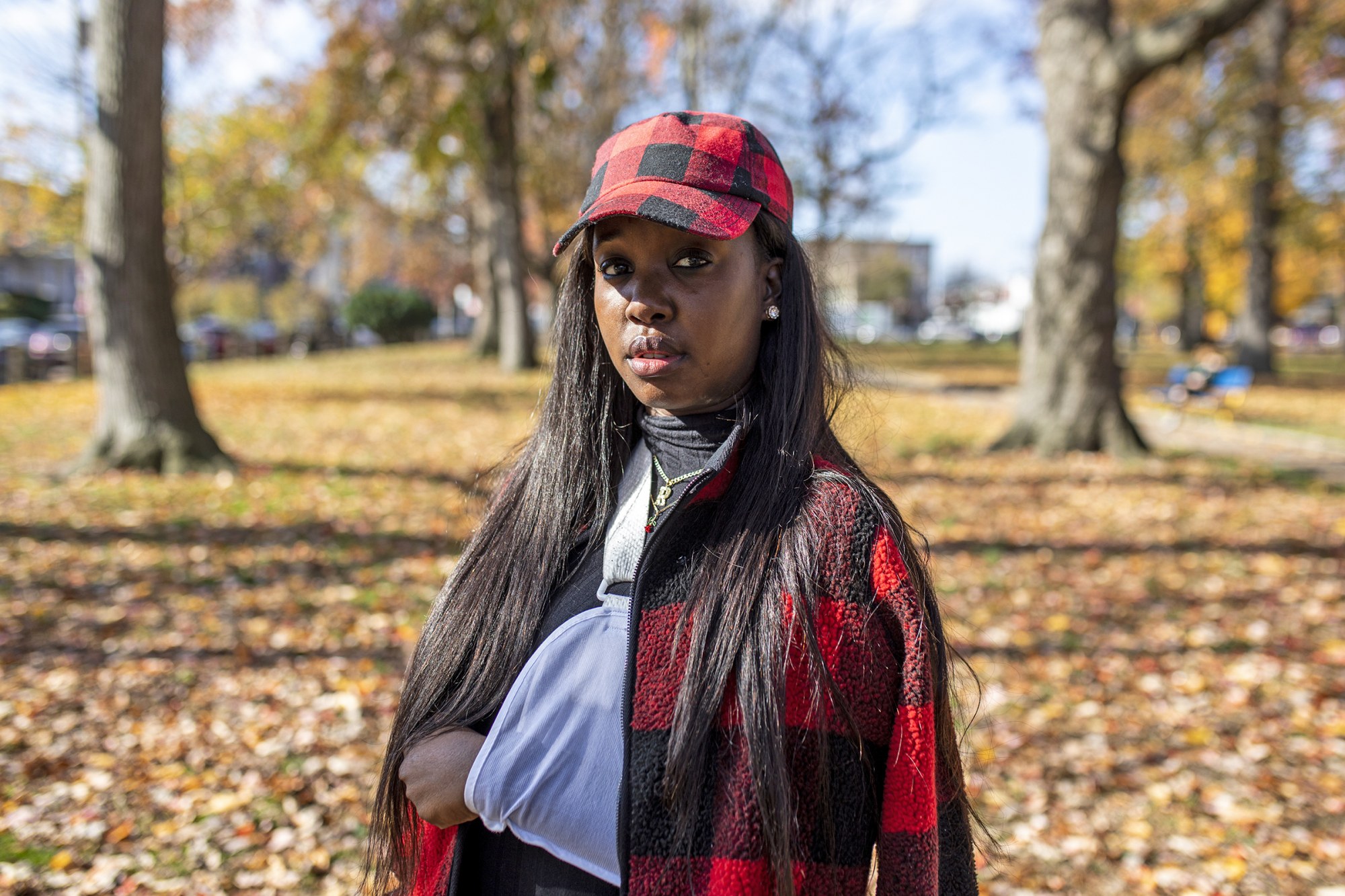 The city of Philadelphia will pay $2 million to a Black woman who was pulled from a car, beaten by officers and had her toddler used for social media fodder by the police union, officials said.
Nursing aide Rickia Young was headed home in the early morning hours of Oct. 27, 2020, when she unknowingly drove into a large protest over the police killing of Walter Wallace Jr.
She tried to make a three-point turn to get away from the tense scene when officers smashed out her windows with their batons, according to her attorneys.
Philadelphia Mayor Jim Kenney called the treatment of Young "absolutely appalling" and "inexcusable."
"This terrible incident, which should have never happened to anyone, only further strained the relationship between the" police and community, Kenney said in a statement.
"The officers' inexcusable actions that evening prompted an immediate and thorough investigation of the incident and for personnel to be disciplined and held accountable for their egregious conduct. I hope that the settlement and investigations into the officers' actions bring some measure of closure to Ms. Young and her family."
Young was handcuffed and separated from her teenage nephew and 2-year-old son for several hours, and no one was ever charged or cited, according to the woman's lawyer. The hearing-impaired toddler lost his hearing aids during the tussle.
Click here to read more.
SOURCE: NBC News, David K. Li