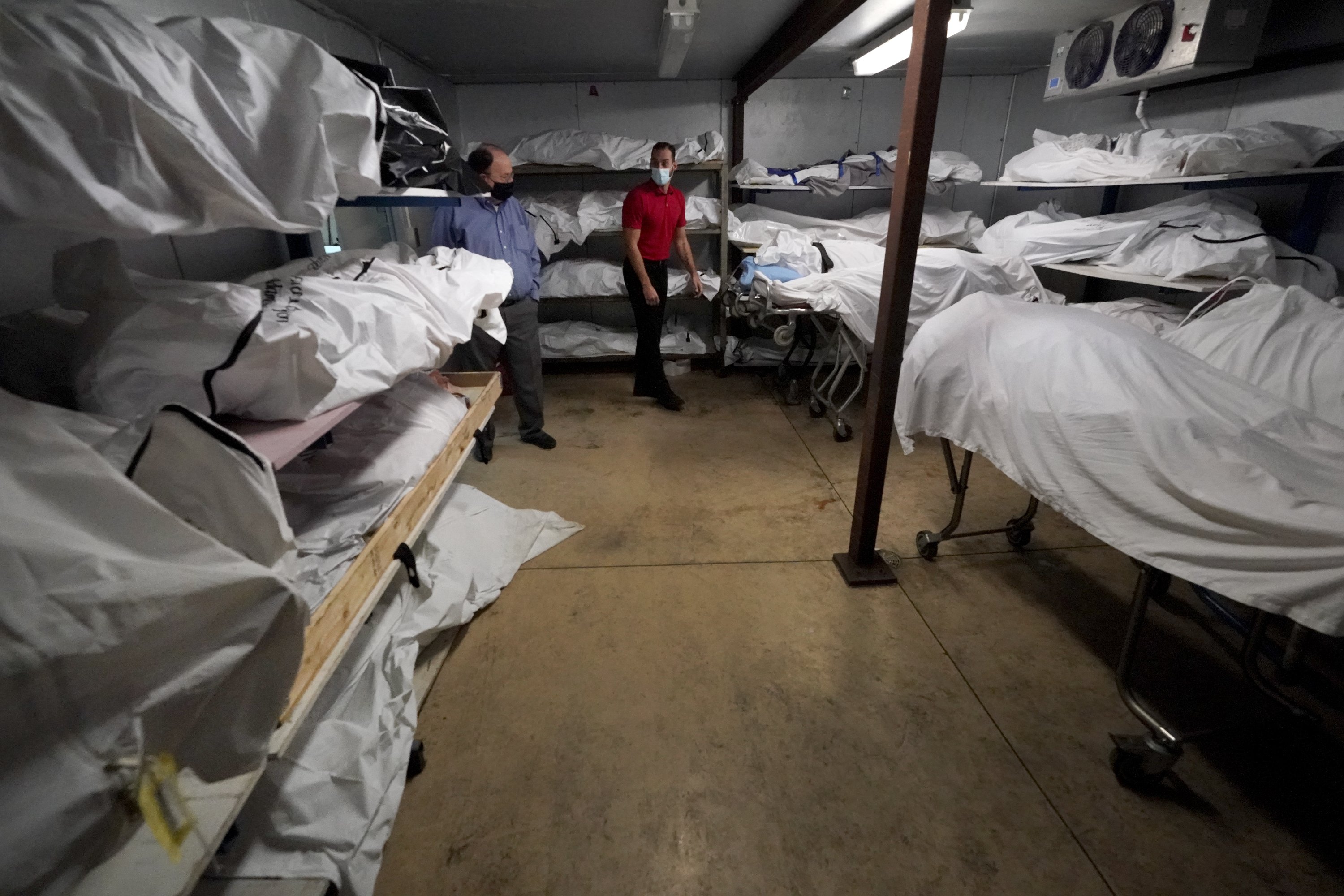 (Bloomberg) — The fast-spreading delta variant has flooded hospitals across the South. It's killed more people in Florida and Louisiana than the darkest days of the pandemic winter, and left so many Covid-19 patients gasping for breath that some places face shortages of medical oxygen.
This harsh reality, likely fueled by a failure to adequately vaccinate the most vulnerable, has undercut the best efforts of Florida Governor Ron DeSantis and other Republican leaders to simply move past Covid.
For weeks, the virus preyed on America's illusion of a defanged Covid. Most people returned to a semblance of their former lives, never suspecting that the country would revert to such levels of mortality.
Nationwide, mask use fell to a third of its previous peak. Traffic at restaurants and stores approached pre-pandemic norms. Big sporting events and music festivals returned. Now, public health experts say the U.S. needs to reconsider some of those changes as reported deaths from Covid exceed 1,000 a day, and the nation looks warily ahead to another winter virus season.
"There was an underestimation of how penetrant delta could be," said Vanderbilt University infectious disease professor William Schaffner. "There was a desire to really open things up again, and I think that worked contrary to good common sense."
Click here to read more.
Source: Bloomberg