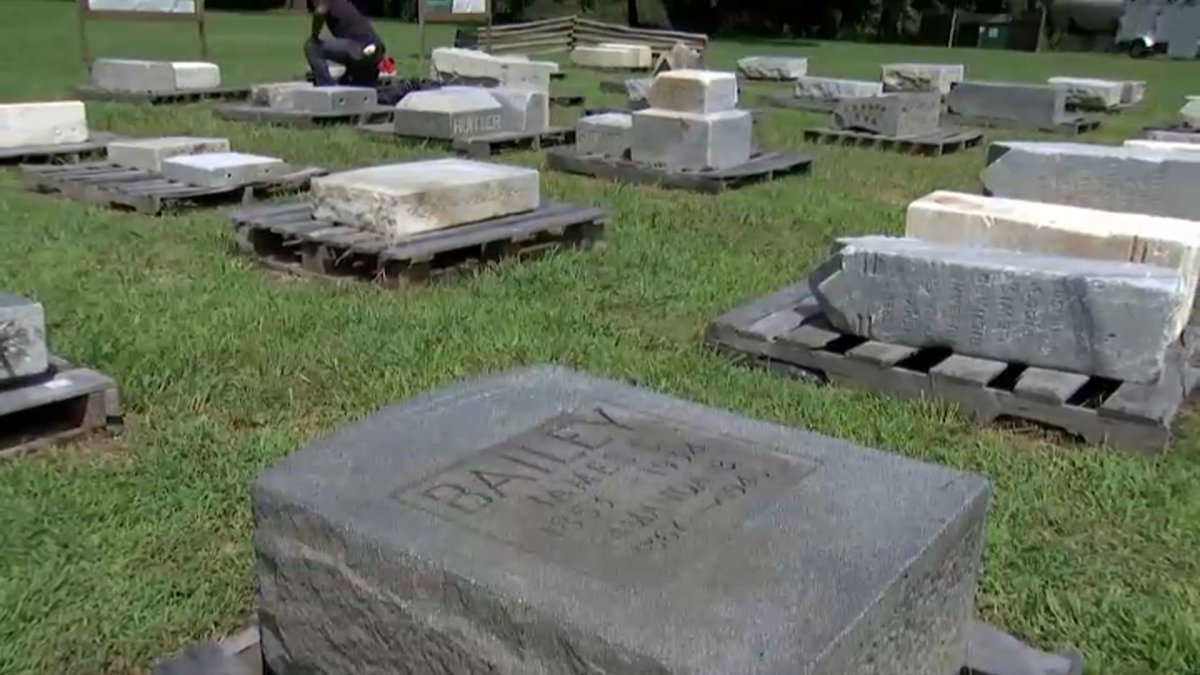 Dozens of headstones from a historic African American cemetery in the nation's capital that were used as erosion control along the Virginia shoreline of the Potomac River are being relocated to a memorial garden in Maryland.
Maryland Gov. Larry Hogan, Virginia Gov. Ralph Northam and D.C. Mayor Muriel Bowser attended a ceremony in Caledon State Park in King George on Monday to mark the transfer of the first 55 headstones from Virginia to Maryland. The grave markers will be part of a memorial garden at National Harmony Memorial Park in Prince George's County honoring the 37,000 people buried at the original cemetery.
"It's a disgusting and heartbreaking chapter in our history," Hogan said.
"It's really important for all of us to acknowledge past wrongs," Northam said.
https://nbcwashington.com/portableplayer/?CID=1:14:2781224&videoID=1936532035664&origin=nbcwashington.com&fullWidth=y
"We are committed to righting that wrong," Bowser said.
The Columbian Harmony Cemetery was established in 1859 and was the most prominent burial site for African Americans in Washington, D.C., but it was moved in the 1960s to make room for development including the Rhode Island Avenue-Brentwood Metro station. Remains were moved to National Harmony Memorial Park in Prince George's County, Maryland, but the gravestones were sold or given away, officials said.
"This young lady nicely told me where my ancestors were located in the graveyard, but she also told me that there were no headstones," said Violetta Sharps-Jones, a descendent of ancestors buried at National Harmony Memorial Park.
Click here to read more.
SOURCE: NBC Washington, The Associated Press