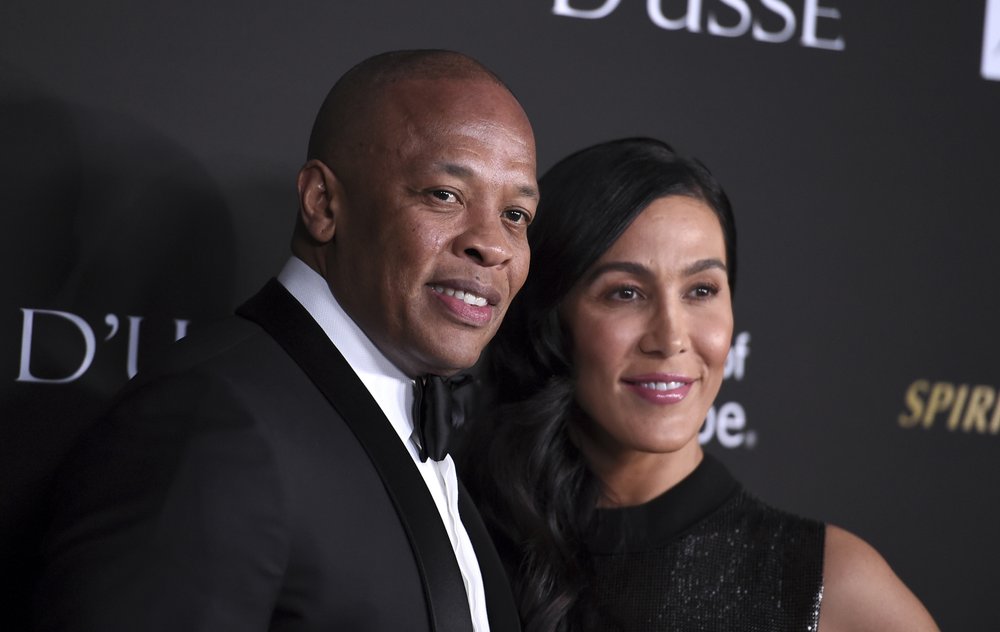 As Dr. Dre and his ex-wife Nicole Young continue to finalize their divorce settlements, Dre has filed a lawsuit against her over claims she embezzled money.
Per The Blast, Dre has alleged that Nicole Young stole money from the bank account of his 'Recording One' studio in Sherman Oaks, Los Angeles. The company 13849 Ventura, LLC was founded in 2015 for the purpose of operating the recording studio, and the documents state that Dre and Young were both listed as heads of "maintenance and control" of the business assets. Legal documents filed by Dre claim that she "decimated" the bank account of the business, withdrawing a total of $353,571.85 after the former couple started their divorce proceedings.
While she has since had her access to the business revoked, the lawsuit asserts that Young "egregiously" breached her responsibilities as someone trusted to have access. She has been accused of "embezzling and stealing money from (the company's) bank account, and using the money for her own, personal obligations."
Click here to read more.
SOURCE: Complex, Joe Price