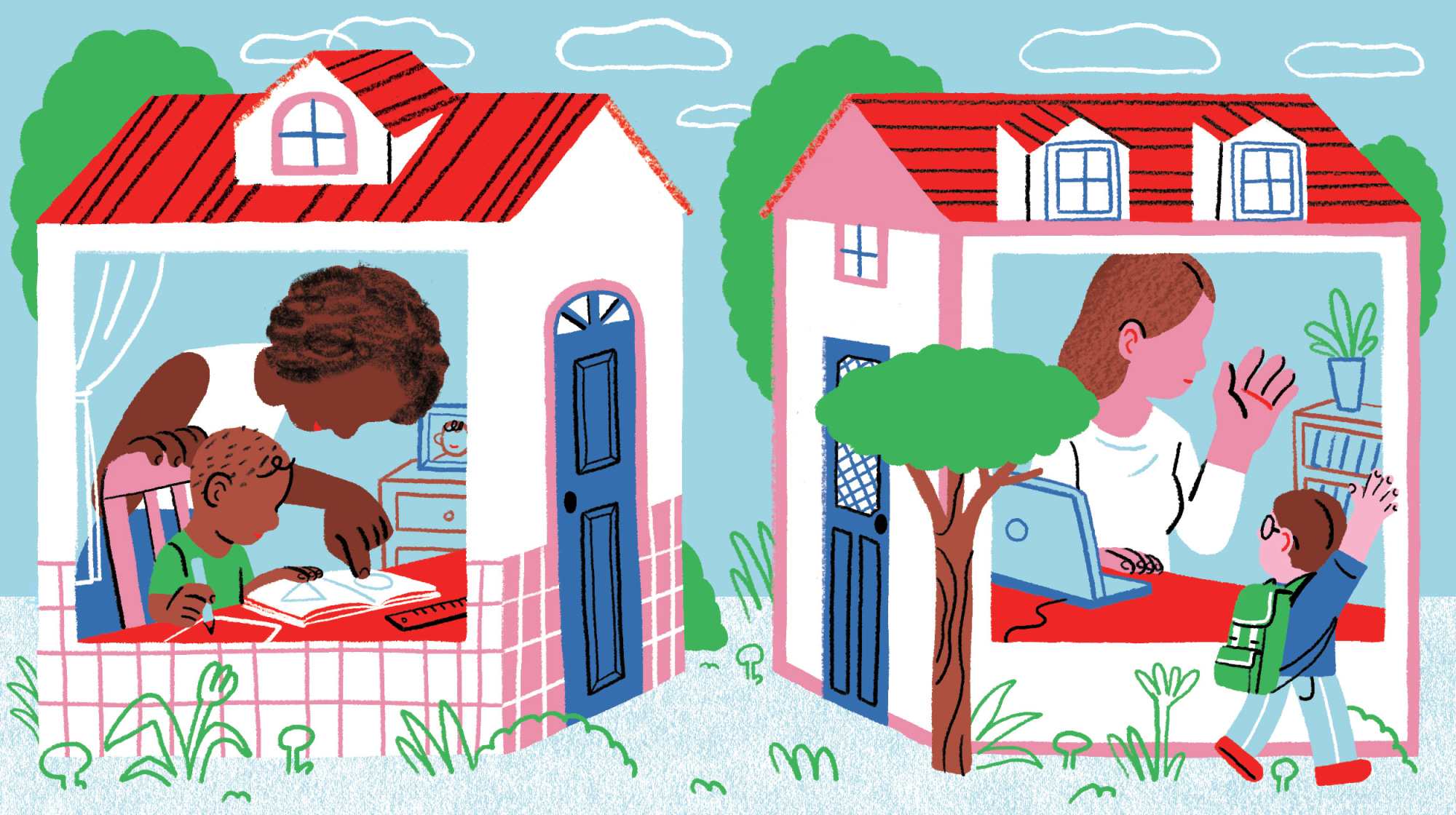 As schools begin reopening across the country, in Chicago, Angela Valentine says her 12-year-old son, Dorian, will not be returning. Instead, he will be home-schooled.
"I just began to see some telltale signs that things weren't working to our advantage," she said. "And started to see some discrepancies, some inequities."
Some of those discrepancies involved her son's academics. Valentine said that as Dorian's grades slipped last year, before the coronavirus pandemic closed classrooms, his school failed to give him adequate support and solutions for subjects in which he was weak. Her son was one of only a few Black boys in his class, and he said his social interactions changed over time. Other students suddenly stopped playing with him. He told her that he spends recess on the swings by himself.
"We later found out that he was called the N-word," Valentine said.
Bernita Bradley, an education advocate, said she has heard similar stories from parents in her hometown, Detroit.
When Detroit Public Schools shut down in the early stages of the pandemic, she noticed Black students' being left behind and their parents' being ignored by school administrators. Students, she said, did not have adequate resources, like laptops and Wi-Fi, while students in affluent neighborhoods already had needed resources. Superintendent Nikolai Vitti said last year that despite an effort to distribute 50,000 laptops and free internet service to students, the district experienced chronic absenteeism last fall. About 5 percent of the district's students had broken laptops or did not have Wi-Fi connectivity at home. That led to chronic absenteeism — about 30 percent of students did not attend online classes.
"Families were crying out for help," she said. "All parents kept getting was 'Oh, this is a pandemic and be gracious and give us time.' Not that it was perfect for anybody — it was a whole pandemic — but families just started tapping out. They were like, 'If you won't help me, I'll do this myself.'"
And they did just that. Bradley became the point of contact for Black parents interested in home schooling. She received a $25,000 education grant from VELVA, which funds people and programs that are meeting students' and families' educational needs. She then launched Engaged Detroit, a home-school co-op that assists Black parents with educational resources.
Bradley also began home-schooling her 11th grade daughter, who was so frustrated with the local school system that she considered dropping out and getting her high school equivalency diploma.
"I was like, 'No, you won't,'" Bradley said. "'You won't drop out because other people are not accommodating you the right way.'"
Click here to read more.
SOURCE: NBC News, Ashantai Hathaway