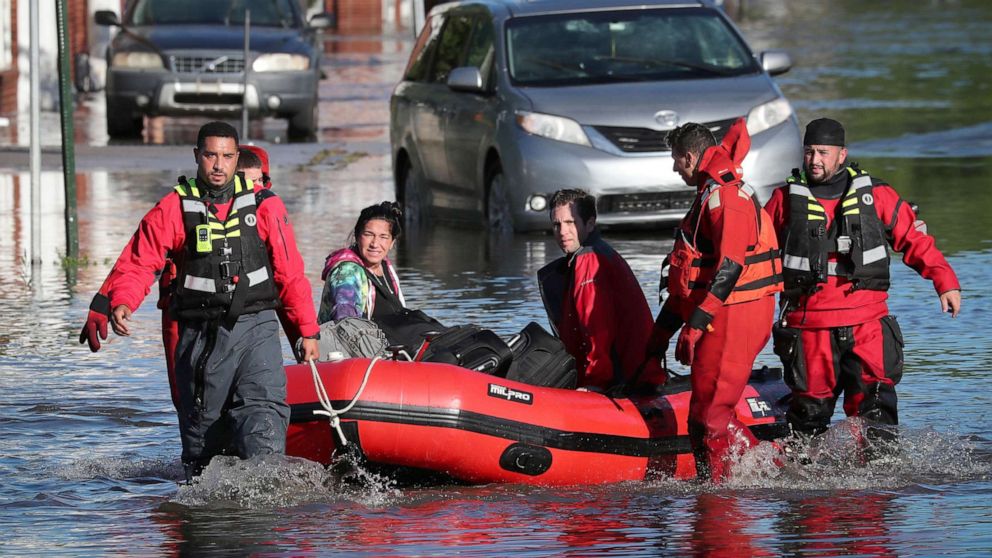 The remnants of Hurricane Ida dumped flooding rain, spawned tornadoes across the Northeast and caused dozens of deaths in areas where the storm landed.
So far in the Northeast, at least 49 deaths have been attributed to the storm. Overall, there have been at least 63 deaths across eight U.S. states related to Ida.
President Joe Biden approved New York and New Jersey emergency declarations due to the storms and spoke on Ida's damage in the Northeast Thursday afternoon, citing that New York recorded more rain Wednesday "than it usually sees the entire month of September."
"People were trapped in the subways. But the heroic men and women of the New York Fire Department rescued all of them. They were trapped," Biden said.
He said he's made it clear to East Coast governors that the Federal Emergency Management Agency is "on the ground" and ready to provide assistance.
A flash flood emergency was declared for the first time in New York City as subway stations were turned into waterfalls and Midtown streets became rivers. The state of New York and New York City each declared states of emergency.
New York City Mayor Bill de Blasio said Thursday morning the death toll in the Big Apple was nine. That number rose to 13 by the evening.
Click here to read more.
Source: ABC