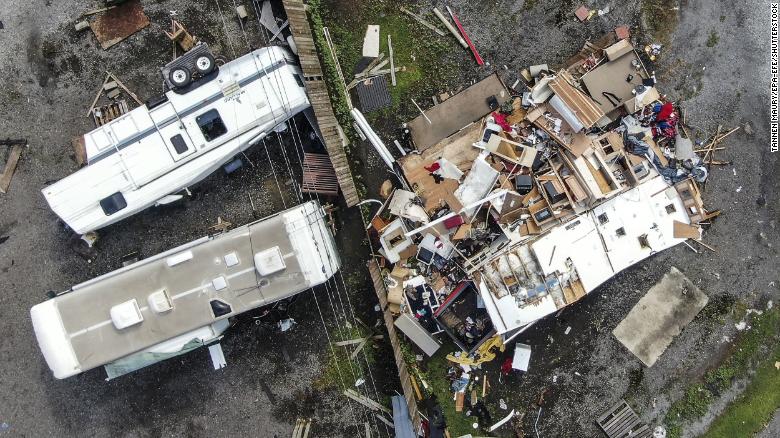 (CNN)The levees held. The power grid did not.
Millions of Gulf Coast residents who survived Ida's devastating winds and deluge of rain face a new danger — widespread power outages that are expected to last for weeks, coupled with a period of excessive heat.
Ida, which made landfall Sunday as a Category 4 hurricane, has already contributed to five deaths, including a drowning in Lafitte, Louisiana. Hundreds of people have been rescued, but search-and-rescue crews haven't been able to access some of the hardest-hit areas, so it's not yet clear how many residents might be still be trapped by flooding or debris.
Officials say electricity might not be restored to some areas for a month, which could prove life-threatening as intense heat moves into the region.
The National Weather Service issued a heat advisory for southern Louisiana and Mississippi from 10 a.m. to 5 p.m. Tuesday. More than 2 million people in the area are under the advisory, CNN meteorologist Michael Guy said.
Click here to read more.
Source: CNN