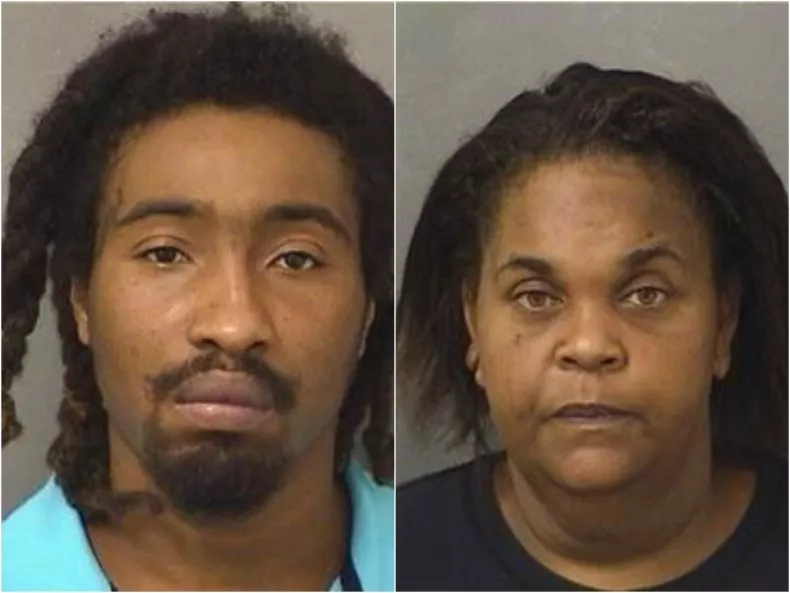 A mother and father in Florida have been arrested after their child died from fentanyl and cocaine intoxication.
Charquez Giles, 26, and Latonia Clemons, 36, are accused of third-degree felony murder, aggravated manslaughter of a child and neglect of a child after their 1-year-old daughter died on July 10.
According to the Palm Beach County Sheriff's Office, the child's paternal aunt found the girl on her doorstep in a car seat with no one else around after receiving a knock at her front door.
The aunt said she received a call from family members advising that the girl needed medical attention. The aunt drove the girl to St. Mary's Medical Center, where she was pronounced dead.
A medical examiner later determined that the cause of death to be fentanyl and cocaine intoxication. Police said the circumstances surrounding the girl's death are still being investigated.
The Palm Beach County Sheriff's Office took over the investigation from Riviera Beach police and arrested the pair on Thursday.
"We deal with crime all the time, but when it comes to children, it's personal," the sheriff's office tweeted while announcing the arrests.
Click here to read more.
SOURCE: Newsweek, Ewan Palmer