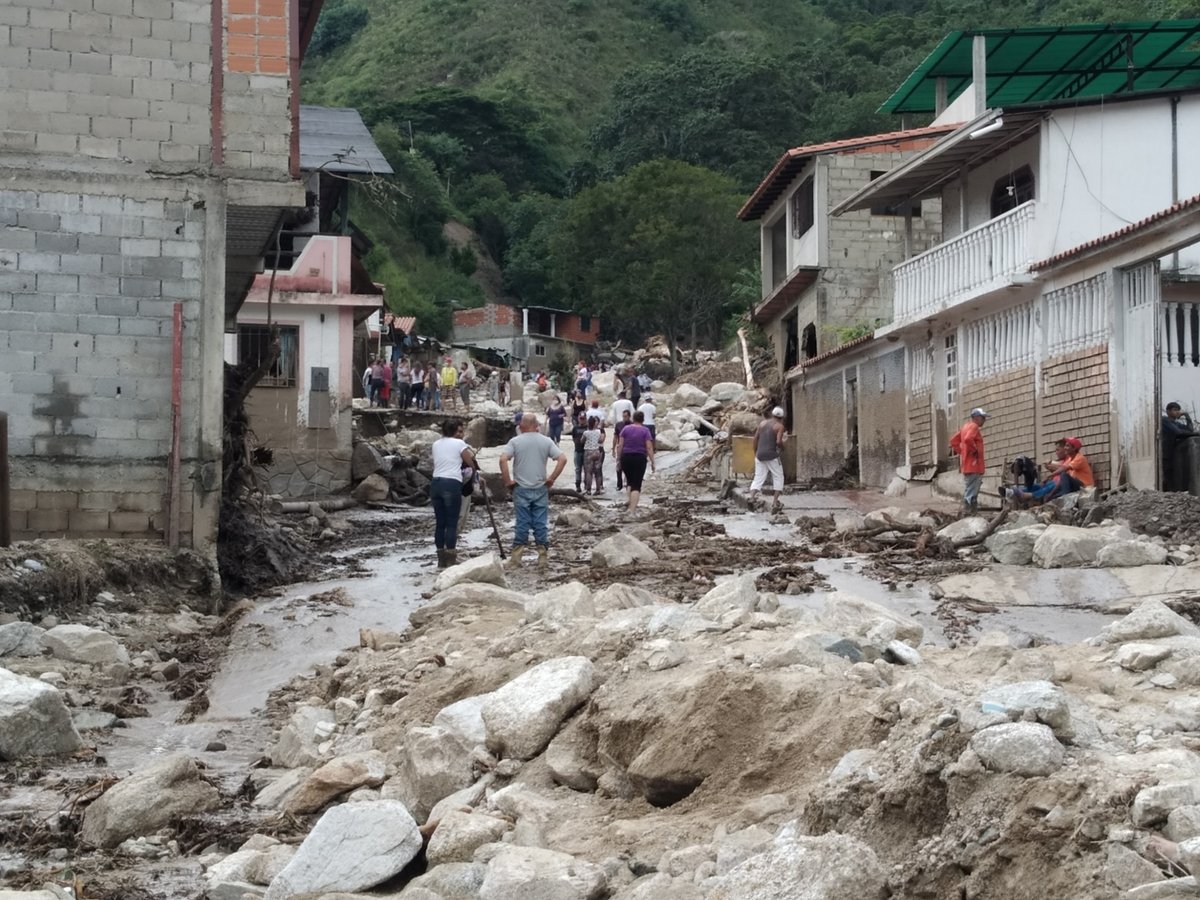 Multiple floods and mudslides in Venezuela have left 20 people dead and more than 1,200 buildings destroyed.
The Venezuelan state of Merida was hit hard after heavy rains battered the area, causing rivers to overflow, Reuters reported on Thursday.
A ruling Socialist Party official announced the death toll on Wednesday, after Merida's governor Ramon Guevara detailed the extent of damage to homes and businesses.
Rescue parties were looking for 17 missing people, Guevara said on Wednesday.
The governor also said that the state and local governments didn't have the resources needed to help the hardest hit towns, some of which don't have electricity, Reuters reported.
Click here to read more.
SOURCE: The Hill, Lexi Lonas