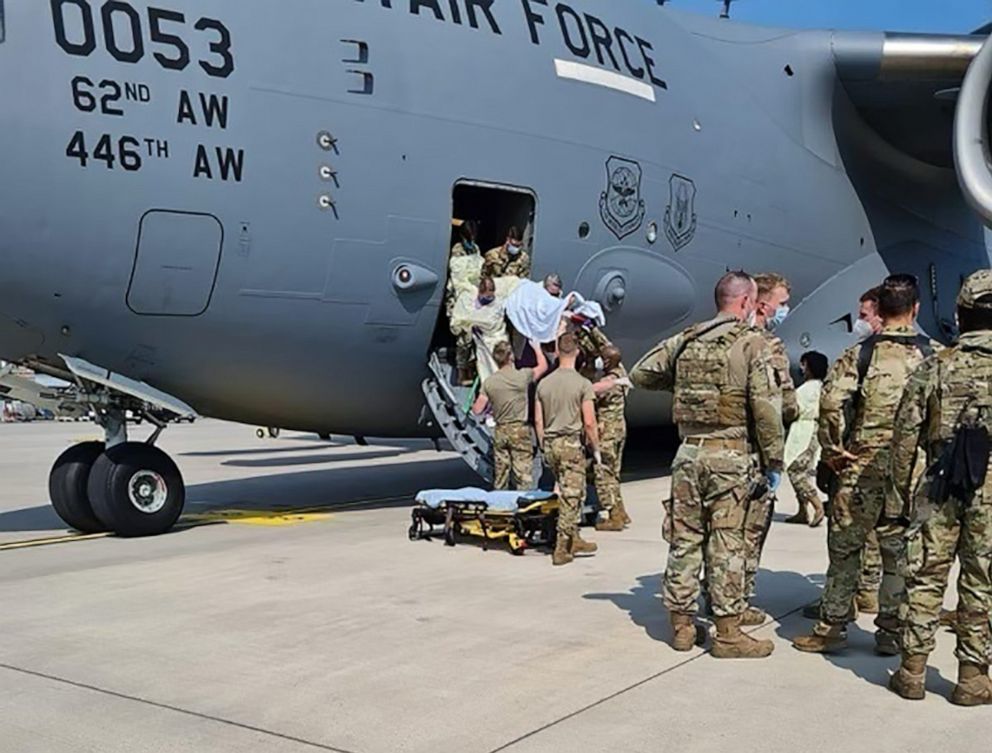 The parents of an Afghan baby who was born during an evacuation flight from on Saturday have named their daughter after the U.S. Military aircraft that carried them to safety in Europe. The baby was named Reach, after the C-17 aircraft's call sign, Reach 828.
General Tod Wolters, commander of the U.S. military's European Command, told reporters on Wednesday that officials had been in contact with Reach's parents.
"They named the little girl Reach," Wolters said, "and they did so because the call sign of the C-17 aircraft that flew them from Qatar to Ramstein [Air Force base in Germany]."
Soon after Reach's mother went into labor on the flight, she started experiencing complications because of low blood pressure, officials said in a statement on Saturday. The commander of the aircraft then moved to a lower altitude to help increase the air pressure in the plane's cabin — a decision that "helped stabilize and save the mother's life."
Reach was born on board the plane after it had landed in Ramstein, and she and her mother were transported to a nearby medical facility.
Click here to read more.
SOURCE: CBS News, Li Cohen