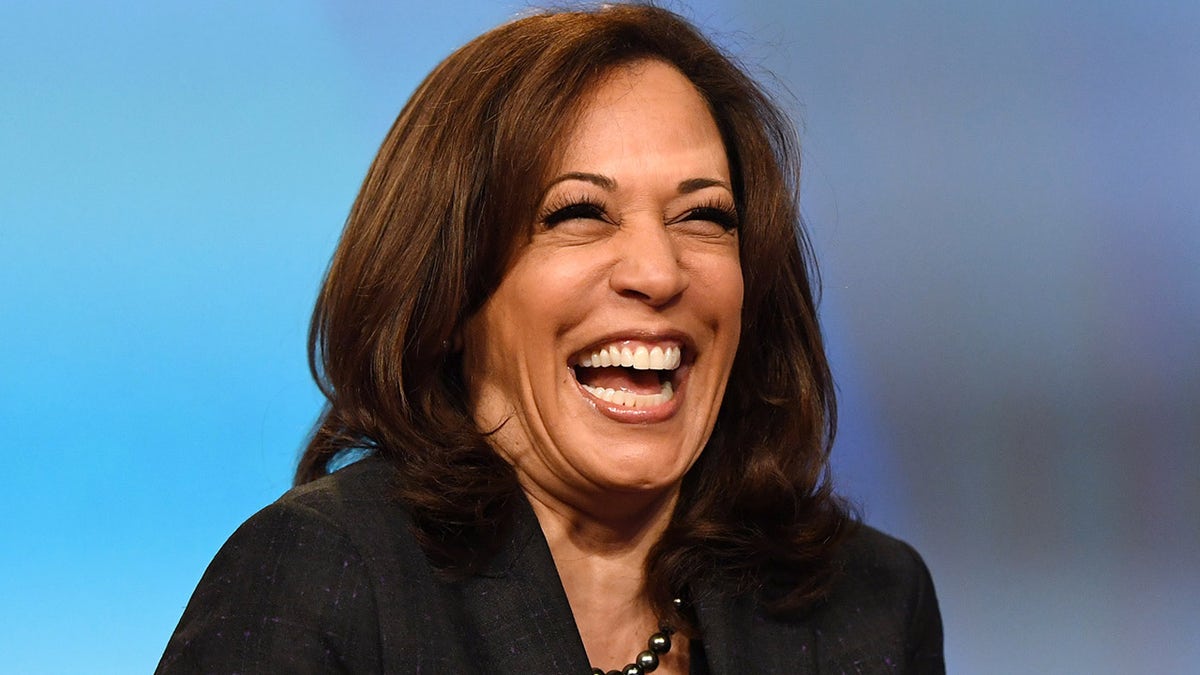 Kamala Harris has been likened to Joaquin Phoenix's Joker by Meghan McCain after she was filmed laughing nervously moments before discussing the Afghanistan crisis.
'This may be some kind of real issue (like Joaquin Phoenix in the Joker), but she's the Vice President and she's [had] ample time and resources to media [to] train herself out of reacting to every SINGLE crisis like she's walking onto a late night show,' McCain tweeted on Monday, adding: 'She comes off so craven.'
In the 2019 movie The Joker, Joaquin Phoenix's character suffers from uncontrollable laughter, often at inappropriate moments. He was eventually driven mad and became the titular Batman villain.
McCain took aim after the Vice President faced a group of reporters as she prepared to depart for Singapore on Friday amidst the growing chaos in Afghanistan.
Harris she began to nervously laugh as a reporter started to ask her an urgent question, which she cut off, but assumed was about Afghanistan.
'Hold on, hold on, hold on,' Harris said before the reporter could finish.
'Slow down, everybody,' she said after a big laugh.
'And in particular high priority is making sure that we safely evacuate American citizens, Afghans who worked with us, Afghans at risk, including women and children, and that is one of our highest if not the highest priority right now.'
'And it's a big area of focus for me in the past days and weeks, and will continue to be,' she added.
A video of the exchange has gone viral on social media, with many claiming her laugh was inappropriate in light of the dangerous situation in the country.
Click here to read more.
Source: Daily Mail