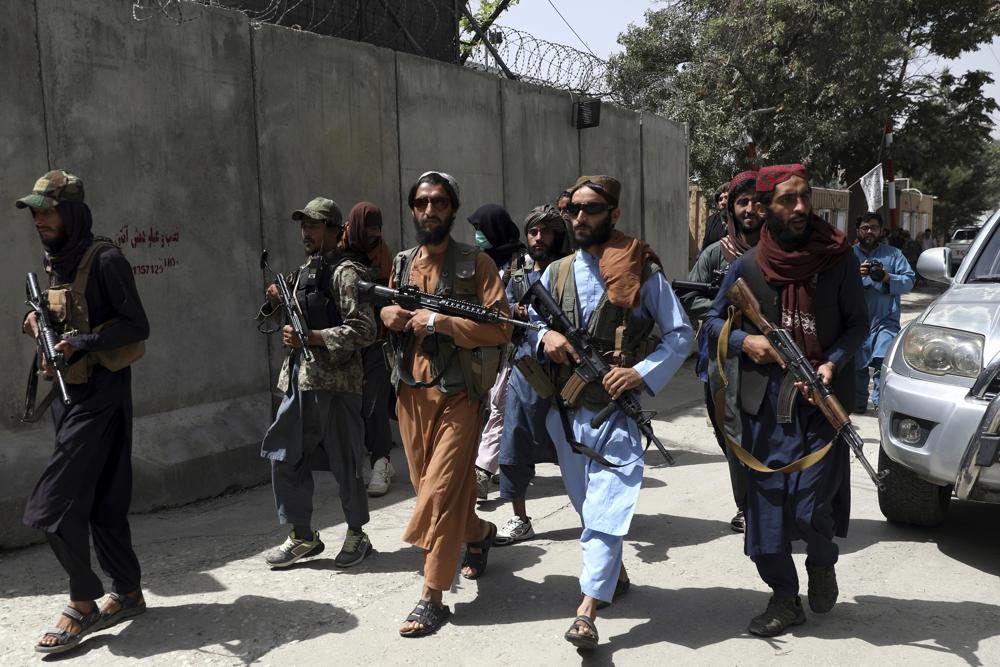 KABUL, Afghanistan (AP) — Taliban militants attacked protesters Wednesday in Afghanistan who dared to take down their banner and replace it with the country's flag, killing at least one person and fueling fears about how the insurgents would govern this fractious nation.
While the Taliban have insisted they will respect human rights, unlike during their previously draconian rule, the attack in Jalalabad came as many Afghans were hiding at home or trying to flee the country, fearful of abuses by the loosely controlled militant organization. Many people have expressed dread that the two-decade Western experiment to remake Afghanistan will not survive the resurgent Taliban, who took control of the country in a blitz that took just days.
Taliban leaders talked Wednesday with senior Afghan officials about a future government. In a potential complication to any effort to stabilize the country, the head of the country's central bank warned that American sanctions over the Taliban's designation as a terrorist organization threatened Afghanistan's economy, which already is dangerously low on hard foreign currency.
Click here to read more.
Source: By Ahmad Seir, Tameem Akhgar, Kathy Gannon and Jon Gambrell, Associated Press