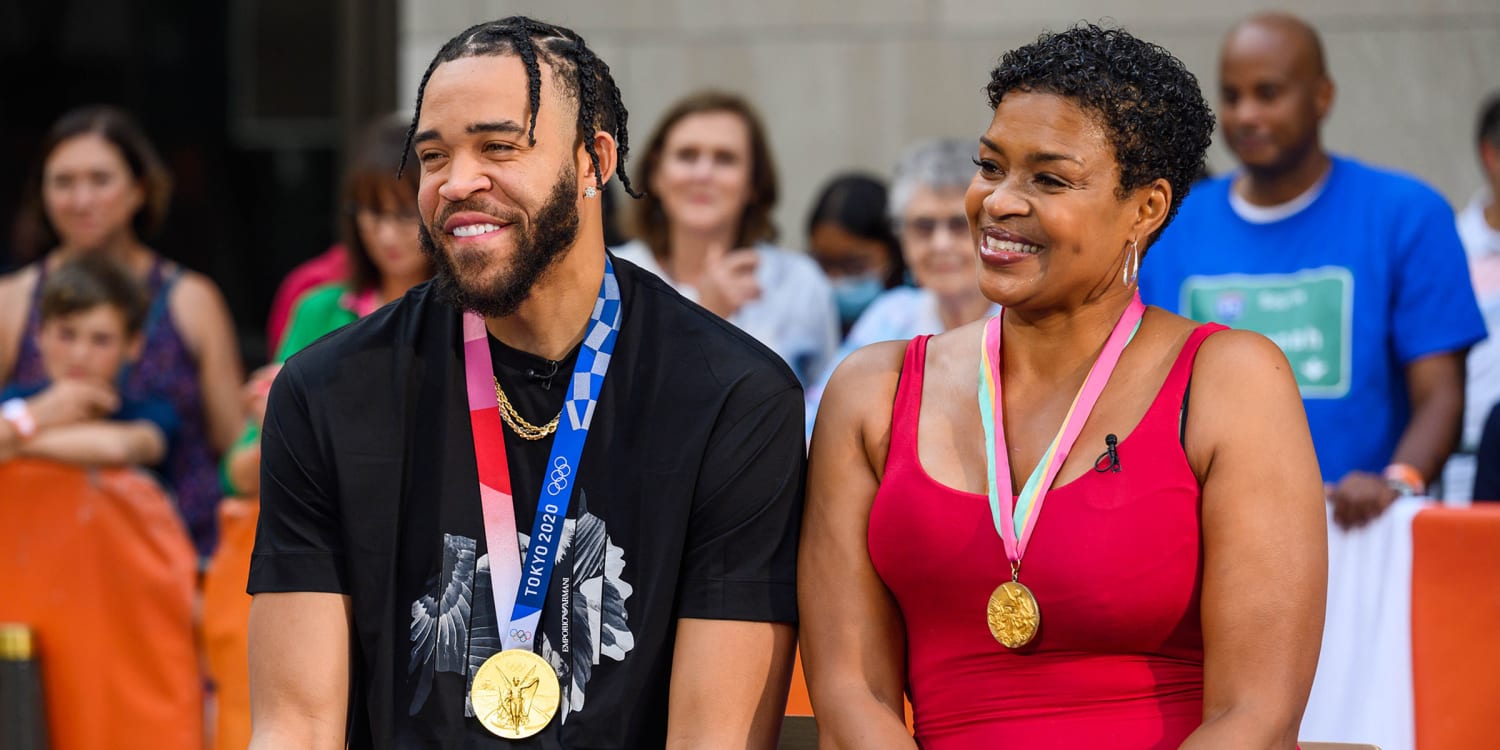 Pamela McGee and JaVale McGee — the first mother-son duo to win gold medals in Olympics history — are opening up about what it means to come full circle.
"Now my running gag is that I'm the only Olympian basketball player to birth an Olympian!" Pamela said on the 3rd Hour of TODAY Wednesday.
Pamela, a two-time basketball hall-of-famer, was a member of the 1984 squad that defeated South Korea 85-55. Thirty-seven years later, JaVale, 33, secured a gold medal at the Tokyo Games, when the United States beat France 87-82 on Saturday.
"I'm really proud of him, of his resiliency," Pamela explained. "As mothers, we just want them to max out their capacity and to be the best that God has called them to be."
JaVale joined the Olympic roster a week before the opening ceremonies after former NBA champion Kevin Love withdrew, citing his physical health. The 7-foot veteran center, who has won three NBA titles during his 13-year career, called the Olympic experience "totally different."
Click here to read more.
SOURCE: TODAY, Rachel Paula Abrahamson