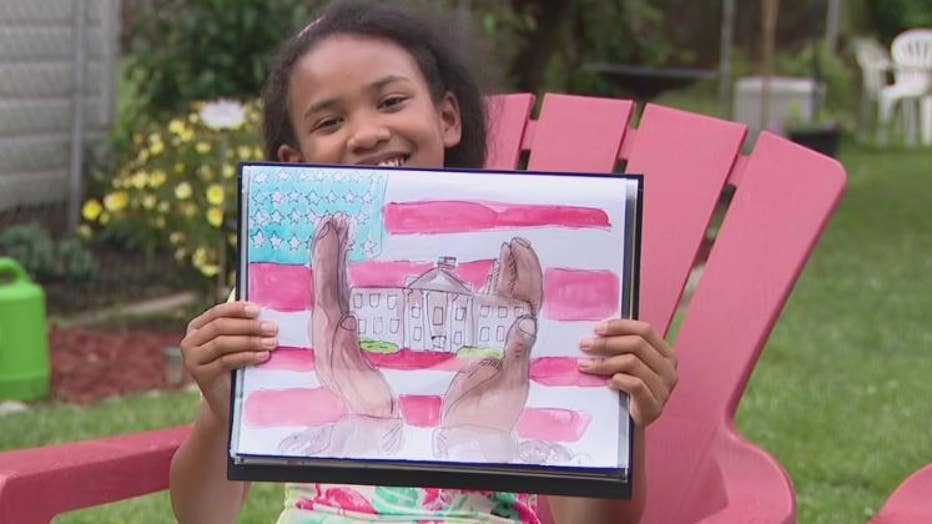 A picture is worth a thousand words, but this could be summed up with one.
"Freedom," said Gabrielle Faisal.
Meet 9-year-old Gabrielle Faisal, the artist behind the picture that won The White House History Association's National Student Art Competition.
"The Black hands holding The White House, that means the enslaved Africans built the White House," said Gabrielle Faisal.
The young Detroiter explained the symbolism of her sketch starting with shackled hands and the red stripes representing the fight for freedom from enslavement.
"The white stripes represent the purity of the struggle," she said. "The blue means justice, and the white stars represent unity for all people."
Gabrielle was the first place winner in her age bracket. More than 500 students from across the country submitted their artwork that was judged for originality, interpretation and historical relevancy.
Click here to read more.
SOURCE: FOX 2 Detroit, Randy Wimbley and David Komer