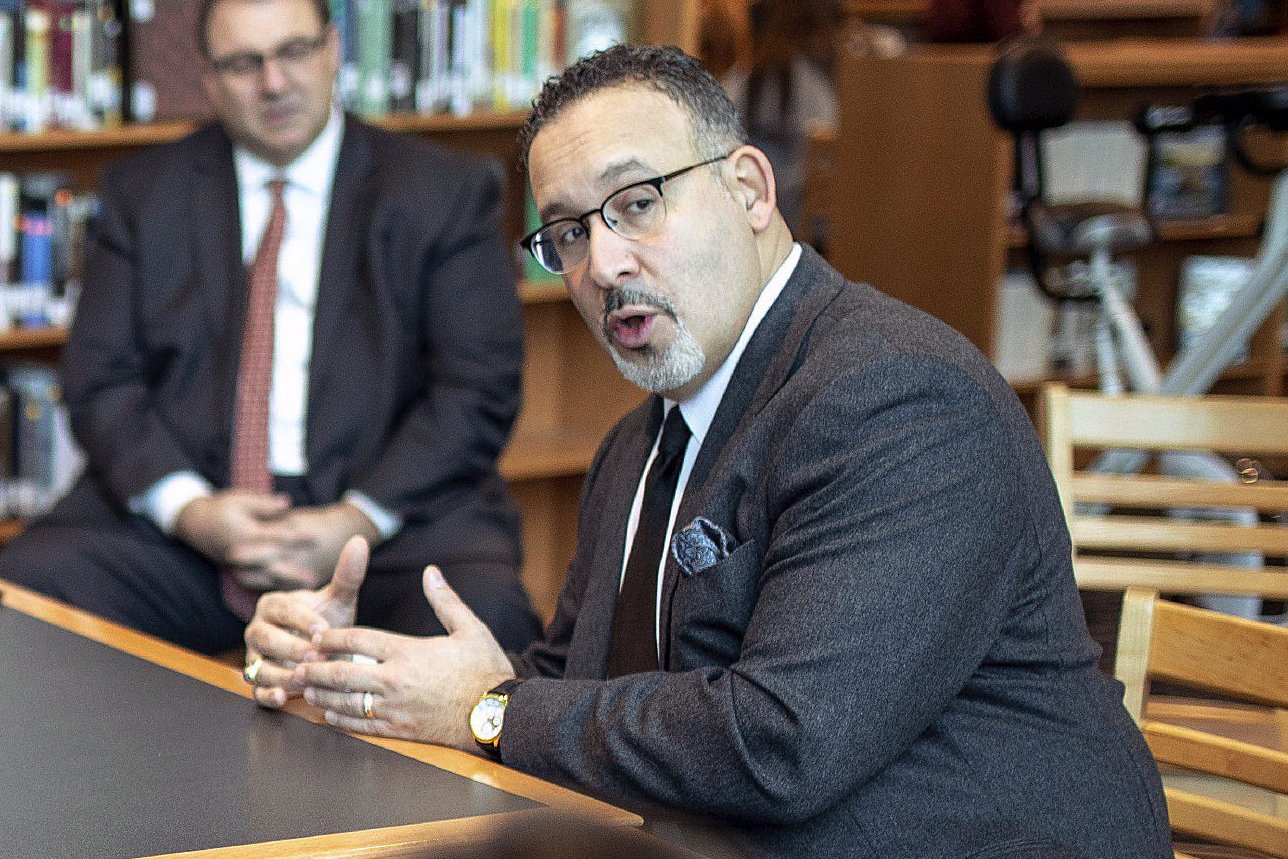 Education Sec. Miguel Cardona on Thursday warned Americans not to let adult politics get in the way of schools reopening safely and remaining open without disruption, specifically expressing concern about states that are preventing schools from instating mask mandates.
"The tools are there, it's just – are we following the mitigation strategies?" Cardona told reporters during the White House press briefing. "You know what I'm worried about? The adult actions getting in the way of schools safely reopening. Let our educators educate. Let our school leaders lead. And we can get our schools reopened safely. Another thing I'm worried about that I want to share is complacency. Let's not go back to the school system of March 2020."
Those "adult actions," he suggested, include policies that "go against what (US Centers for Disease Control an Prevention) recommendations are."
Cardona warned that those policies, like others that prevent schools from imposing masking requirements, could lead to school disruptions.
"I'm worried that the decisions that are being made that are not putting students at the center and student health and safety at the center is going to be why schools may be disrupted. So we know what to do. And, you know, don't be the reason why schools are disrupted, because of the politicization of this effort to reopen schools. We know what works. We have to keep our students safe. We have to keep our educators safe," he said.
Cardona said he had calls out to officials in Texas and Florida – the two states which made up one-third of the country's total Covid-19 cases last week and where leaders have banned mask mandates in schools.
"At the end of the day I want to work with Texas I want to work with Florida. I want to make sure those students have access to in-person learning," Cardona said, adding that "it's critically important that we have conversations with governors directly, with state chiefs directly."
Click here to read more.
Source: By Betsy Klein and Maegan Vazquez, CNN