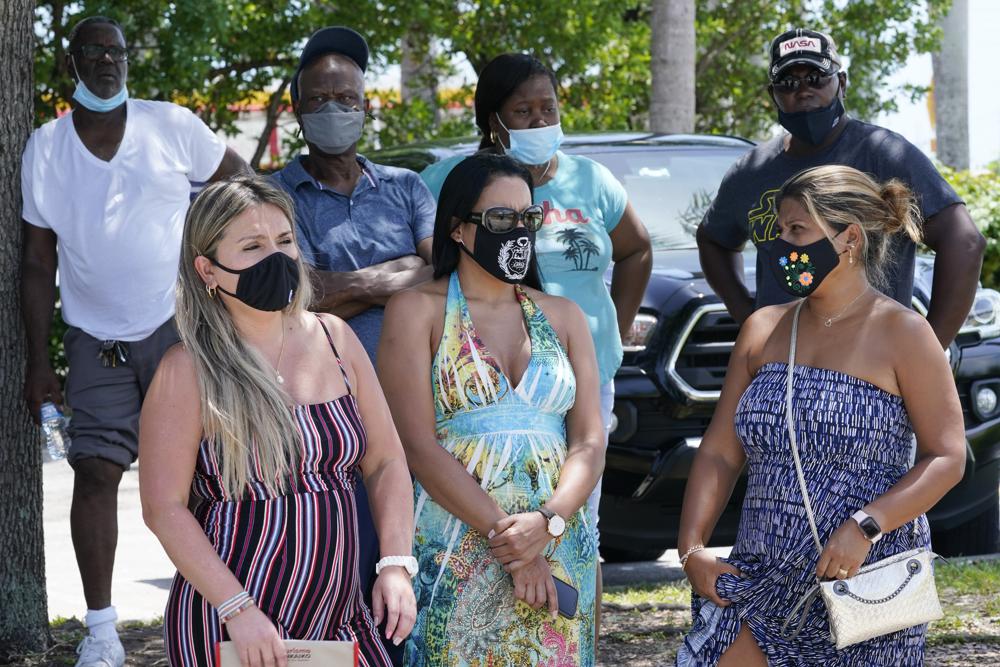 FORT LAUDERDALE, Fla. (AP) — Florida Gov. Ron DeSantis doubled down Tuesday as the state again broke its record for COVID-19 hospitalizations, insisting that the spike will soon abate and that he will not impose any business restrictions or mask mandates.
DeSantis said he expects hospitalizations to drop in the next couple weeks, insisting that the spike is seasonal as Floridians spend more time together indoors to escape the summer heat and humidity. With the much more contagious delta variant now spreading exponentially, Florida hit 11,515 hospitalized patients Tuesday, breaking last year's record for the third straight day. Hospitalizations have increased 11 times over the 1,000 COVID patients hospitalized in mid-June. About 2,400 patients are now in intensive care.
DeSantis credited his response to COVID, which has focused on vaccinating seniors and nursing home residents, for the fact that fewer Floridians are dying now than last August. A year ago, Florida was averaging about 180 COVID deaths per day during an early August spike, but last week averaged about 55 per day.
"Even among a lot of positive tests, you are seeing much less mortality that you did year-over-year," he said at a Miami-area press conference. "Would I rather have 5,000 cases among 20-year-olds or 500 cases among seniors? I would rather have the younger."
He said "media hysteria" on the record hospitalizations will cause people who might be suffering from a heart attack or stroke to avoid going to an emergency room for fear of being infected, as statistics show happened last year.
"People were having heart attacks at home because either they thought there was not enough room at the hospital or get COVID and die," he said.
Hospitals around the state report putting emergency room patients in beds in hallways and are documenting a noticeable drop in the age of patients. Some hospitals are again banning visitors or postponing elective surgeries.
Click here to read more.
Source: By Terry Spencer, Adriana Gomez-licon and Kelli Kennedy, Associated Press