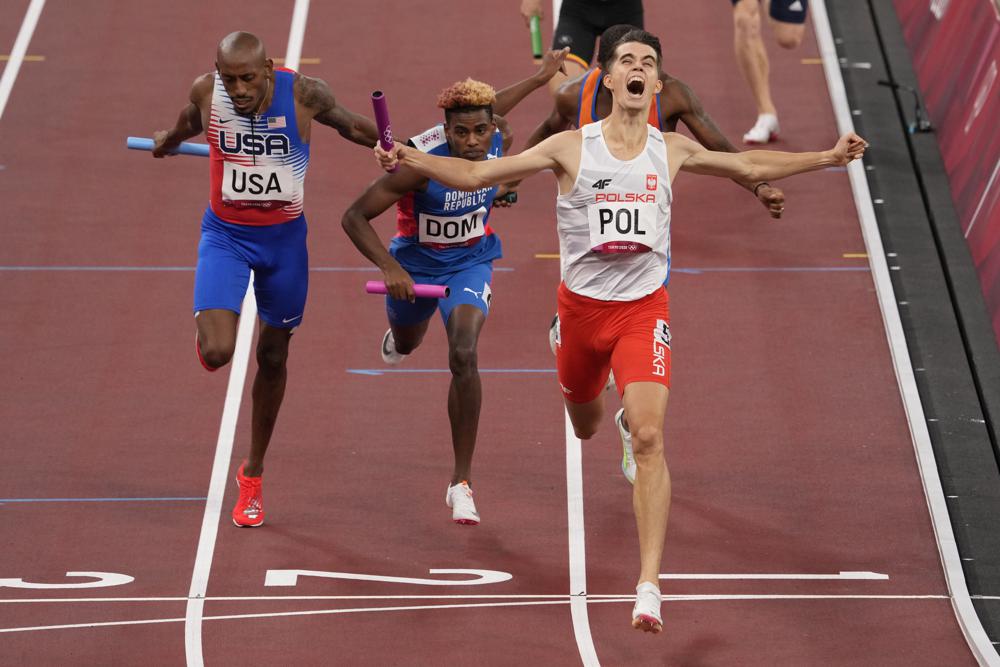 A tragedy to triumph on the track.
One day after their ability to participate in the 4x400m mixed relay was left in question, the U.S. track team proved victorious on Saturday, securing the bronze medal. The U.S. finished with a time of 3:10.22 behind the Dominican Republic with the silver, and Poland, who won gold while setting an Olympic record.
Team USA was made up of Trevor Stewart, Kendall Ellis, Vernon Norwood and Kaylin Whitney.
Click here to read more.
SOURCE: PEOPLE, Lindsay Kimble