The Opening Ceremonies have just commenced, but the 2020 Tokyo Games already feel weird. The Japanese government made a last-minute decision to bar spectators, and a number of athletes had to drop out after testing positive for COVID-19 or quarantine after being exposed to those who have tested positive.
Like their fellow Olympians, Christian athletes have made sacrifices, worked through mental health crises, and pushed themselves to their physical limits to make it to the Games. But they've been able to do so with the conviction of where their ultimate identity rests. Many have also used their platform to share about God's work in their life and to give back in response to what they've achieved. Here's 14 athletes currently in Tokyo from around the world.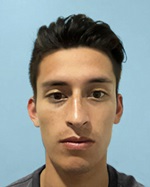 Image: ©Tokyo 2020
Lucas Lautaro Guzman, Taekwondo (Argentina)
In 2012, Sebastián Crismanich became the first Argentine to win a taekwondo gold medal at the Olympics. Lucas Lautaro Guzman hopes to become the second.
In 2019, he won a bronze medal at the 2019 World Taekwondo Championships in the men's flyweight category. His achievement came just three months after his mother passed away from a brief battle with breast cancer. Though losing her has been hard, Guzman deepened his faith and today says he has much to be thankful for.
Just before the start of the Olympics, Guzman celebrated his 27th birthday in Kazakhstan. In a caption accompanying his "last photo as a 26-year-old," he wrote, "I don't feel I deserve all that I am experiencing. … I cannot ask God for anything more, because he gives me so much that I am more than complete and full. Regardless of all the external [success] that I am receiving, I must confess that Christ is the best that has ever happened to me. And I don't want to convince them to think the way I think. In the end, what we say is useful as long as there is evidence in our actions and conduct."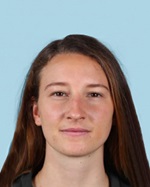 Image: ©Tokyo 2020
Nicola McDermott, high jump (Australia)
"What would a surrendered life in sport look like?" High jumper Nicola McDermott poses that question in her Instagram bio—and then goes on about living a life seeking to give the query a deserving answer. On the field, McDermott, 24, won a bronze medal at the 2018 Commonwealth games and set a personal record last year after leaving Australia to train in Europe during the pandemic. Off the field, she cofounded Everlasting Crowns, a ministry where she hopes "fellow athletes transformed by Jesus's perfect love, planted in churches and discipled to be a blessing to every place they are sent."
"My faith is the reason I have stayed in the sport so long," she toldThe Guardian earlier this year. "Faith is the confidence in things you haven't seen, right? Two metres—when I was an eight-year-old, jumping 1.15m—you need a bit of faith to believe in that. I pursued sport so hard until I was 20 that I thought that was what would make me happy—once I was an Olympian, once I reached something, then I'd be happy. I got to a level where I had everything I ever dreamed of, but I was still dissatisfied—I realised I had put my identity into performance and achievement. Faith for me was realising that I am loved regardless of performance—high jumping is simply a way to connect me to God."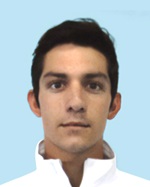 Image: ©Tokyo 2020
Charles Fernandez, Modern Pentathlon (Guatemala)
When Charles Fernandez was seven years old, his family moved from the United States to his father's home country of Guatemala to serve as missionaries. Years before his son was born, Carlos Fernandez competed in the pentathlon, which consists of fencing, freestyle swimming, equestrian show jumping, and a combined pistol-shooting and cross-country-running event. Carlos and his wife, Esther now run a ministry in the mountains outside of Antigua, Guatemala, that serves the surrounding Mayan community.
Click here to read more.
Source: Christianity Today, Morgan Lee