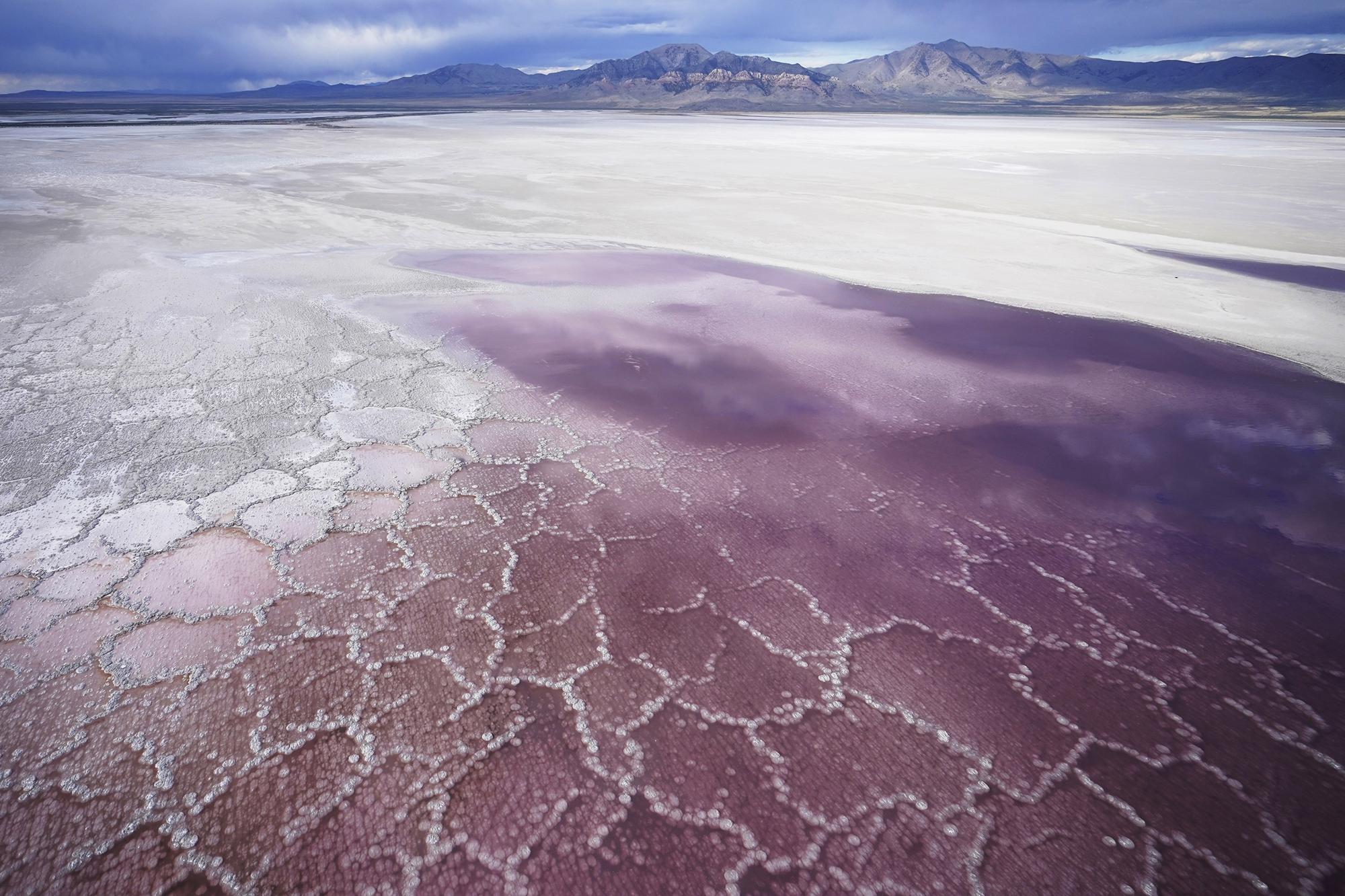 The southern part of the Great Salt Lake has hit its lowest level in recorded history, as Utah's drought and hot weather take their toll on Utah's famous natural wonder.
The average daily level of the lake was at 4191.3 feet above sea level on Friday, according to the U.S. Geological Survey, which collects data from its gauge station at the Saltair boat harbor on the lake's southern edge.
That's lower than the old record, of 4,191.35 feet, set in October 1963. USGS keeps records of the lake going back to 1847, the year the Latter-day Saint pioneers first arrived in Utah.
Though the USGS no longer records to the hundredth of a foot — or the second number after the decimal — USGS Water Science Center data chief Ryan Rowland said the team is "confident that we're just below that."
Rowland said that, based on current trends and historical data, USGS anticipates the lake's water level may drop another foot in the next few months.
Friday's lake level, Rowland said, "is not going to be the record low [for long]. The new historic low is going to be set this autumn."
Seasonally, the lake starts bouncing back in September or October, said Laura Vernon, Great Salt Lake coordinator for the Utah Department of Natural Resources. That's when rain storms move into northern Utah and agricultural water use declines, leaving more water in the three rivers — Jordan, Weber and Bear — that feed the lake.
Click here to read more.
SOURCE: The Salt Lake Tribune, Sean P. Means